My Parkinson's Journey Is Like a Seed Waiting to Sprout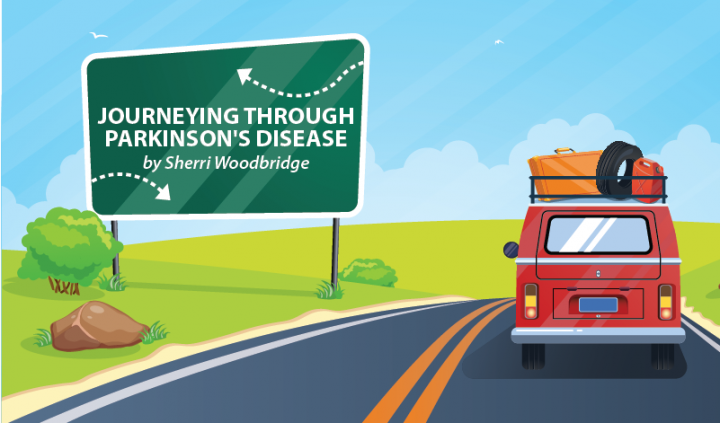 Sometimes we say "I'm sorry" and we mean it. Sometimes we say "Thank you" and we mean it. And sometimes, we don't mean it at all.
Let me explain
When we are overwhelmed with living, stress takes over and we are weary and worn out. It feels as if we have nothing left to give. And when someone does something thoughtful or kind — but not the way we would have done it — we offer thanksgiving with half a heart. We're thankful, but … 
And then perhaps we say or do something that unintentionally hurts someone. We drag out our half-hearted apology and offer an "I'm sorry" with little to no authenticity.
There is nothing genuine in either the thankfulness or the repentance.
After all, if that someone truly had wanted to be helpful, they would have carried out the task in a way that would have pleased you. They would have done it your way.
I have been guilty of this far too many times.
When battling a chronic disease such as Parkinson's, we learn to accept and be grateful for the help offered by those who love and care for us. If we don't, those caregivers might stop offering to help.
We all go through times of growth. However, sometimes in our growing, there are times of waiting. Things aren't happening as quickly as we had hoped.
Like the journey of a seed
A seed is set in the ground. Sometimes it drifts slowly down from the plant whose petals have withered and died. Often the seed is pushed into a tiny hole in the ground by human hands. It is left there in the dark. Alone.
I don't know about you, but I can easily relate the journey of that seed to my journey with Parkinson's disease. One minute I was a part of a beautiful flower known as life, and the next I found myself in the darkness, wondering if I would ever see light again.
When I left the doctor's office, it was pouring rain. I was getting drenched, but I do know a little something about gardening.
I knew I was going to need rainwater, and I knew I would need both darkness and warm light. While I sat in my car crying, I felt a storm enveloping me. As that storm raged, I knew that if I held onto my anchors — my God, family, and friends — I would not drown. I hunkered down for the long haul.
New growth in the waiting
I lived the next few weeks waiting and feeling as if I were in darkness. What would I do now? Was I of any use to anyone or for anything? Should I give up?
Getting past feeling useless seemed like it took forever, but it didn't. Soon I sensed light and warmth coming through. Those I loved stood around me, encouraging and supporting me. The new growth was emerging inside, and I was getting stronger.
I learned it doesn't matter which way the dishes get put in the dishwasher. The one who is helping me does. I learned it doesn't matter how the towels get folded. What matters is that someone cared enough to wash them for me. For that, I give an authentic thank-you.
It is in the waiting that some of our greatest lessons are learned. And it is in the waiting that a beautiful and fragrant flower begins its new journey.
***
Note: Parkinson's News Today is strictly a news and information website about the disease. It does not provide medical advice, diagnosis, or treatment. This content is not intended to be a substitute for professional medical advice, diagnosis, or treatment. Always seek the advice of your physician or another qualified health provider with any questions you may have regarding a medical condition. Never disregard professional medical advice or delay in seeking it because of something you have read on this website. The opinions expressed in this column are not those of Parkinson's News Today or its parent company, BioNews Services, and are intended to spark discussion about issues pertaining to Parkinson's disease.