Life Doesn't Allow Do-overs, So Move On from Guilt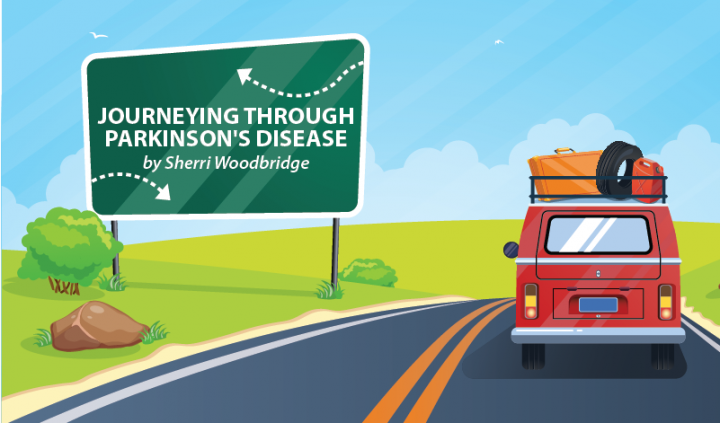 Sometimes, I beat myself up when something goes wrong in my life. I convince myself that if I had only done it this way instead of that way, things may have turned out so much better. Or, if I had only said something different, I might have been more helpful. But there are no do-overs in life.
Truth versus a lie
Isn't it much easier to play the negative tapes stored in the recesses of our brains than it is to listen to truth tapes? It is for me.
I remember arriving at one of my Parkinson's appointments several years ago carrying a load of guilt. If only I hadn't used so much bleach to whiten the clothes or so much 409 to clean the cupboard doors. Ant spray, wasp spray — you name it, I'd probably used it. I had truly convinced myself I'd had something to do with "getting" Parkinson's. My doctor finally helped to lift my burden by telling me the truth: It wasn't my fault.
Blaming ourselves
There are many things that, if given the opportunity, we would likely go back in time to do differently. Since life doesn't allow do-overs, however, we are not able to fix what has been done. We have to accept that either we did the best we could with our resources and knowledge or that we did indeed goof up. If the latter is the case, then we need to forgive ourselves and move on.
There is no room for "if I had only" in this life. It just keeps us bound to the lies that rob us of our joy.          
If I had only …
Do you blame yourself for having Parkinson's disease? Do you sometimes play the "if I had only" game with yourself?
The next time this tape plays in your head, tell yourself the truth: You are not to blame. Just because you like clean cupboard doors or your whites to be white, you didn't set yourself up to have Parkinson's. However, now that you have it, you are responsible for doing the best you can to keep it at bay as long as possible.
Your exercise regimen, nutritional choices, and other controllable factors affect how you will live with this disease. Make the best possible choices for yourself and move on, making sure you leave the blame game behind.
***
Note: Parkinson's News Today is strictly a news and information website about the disease. It does not provide medical advice, diagnosis or treatment. This content is not intended to be a substitute for professional medical advice, diagnosis, or treatment. Always seek the advice of your physician or another qualified health provider with any questions you may have regarding a medical condition. Never disregard professional medical advice or delay in seeking it because of something you have read on this website. The opinions expressed in this column are not those of Parkinson's News Today or its parent company, BioNews Services, and are intended to spark discussion about issues pertaining to Parkinson's disease.