The ABCs of Parkinson's: 'F' Is for 'Fear'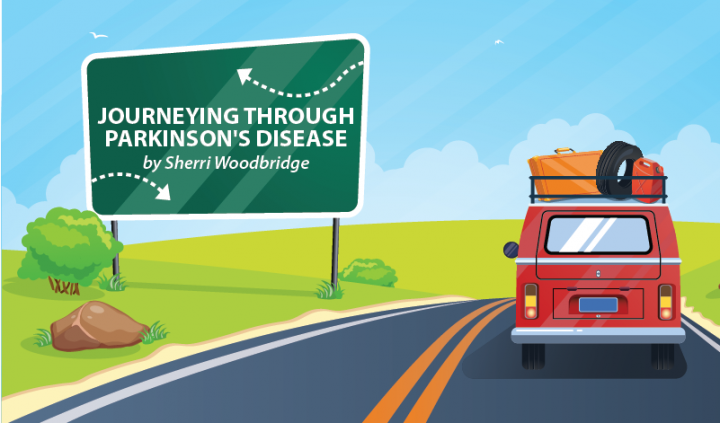 Editor's note: A continuation of the "ABCs of Parkinson's" series.
"You have Parkinson's disease."
"What exactly does that mean?" I asked.
While I waited for a response to my question, my thoughts covered a multitude of fears in a minimal amount of time. I sat and listened to my doctor's explanation, which began sounding like background noise. I answered no to the question of whether I had any questions, when in fact I had multitudes but didn't want to hear the answers for fear of what they might be. I was loaded with a sample starter of Mirapex (pramipexole) and something else I can't remember for lack of paying attention. Then, I said thank you, scheduled the next visit, and left. 
"It's gonna be OK," my husband tried reassuring me later at home. But, how did he know what OK looked like and if I was going to like the picture?
I know as well as the next person that fears are normal. They can be both healthy and destructive. I know fear is common among people with Parkinson's disease. As I began learning more about PD and acquiring information about the disease, I saw that fear was not only a real part of Parkinson's but something that was rarely ever mentioned, let alone discussed. Were we supposed to be brave on the outside while we were shaking like crazy on the inside?
I had a professor in college who said it's not that we fear the dark but that we fear the things we cannot see in the dark. I suppose you could then say — as a person with a chronic disease — that we often find it easy to "live in the dark," as this disease manifests itself with things we can't see. Things we didn't know would be coming. We aren't so much afraid of Parkinson's disease or having it. It is safer to say that we fear what Parkinson's could, can, and will do to us. 
My edition of Merriam-Webster defines fear as "a reason for dread … taking the form of terror, horror, panic, alarm, dismay, consternation, and trepidation." Yep. I'd say those terms fit. 
Fear can be my greatest enemy in this journey with Parkinson's disease. It can cause anxiety at every level. Honestly, dread, terror, panic, dismay, and consternation have all had their heyday with my mind when it comes to this disease.
At times in my life, I have felt powerless because of this disease. I have experienced moments of terror when an intense, overpowering fear has swept over me and consumed my thoughts with the what ifs. Panic has seized me in the most unexpected moments: seeing a person in a wheelchair, a woman who shuffles into the store in front of me, an older man who drops his coffee mug because his hand is shaking. There are reminders all around that cause me to panic and be reminded that this could be me in five months, or two years, or six days, or …
I have been dismayed and at times have lacked the courage and the power to fight this monster. I have felt paralyzed by the confusion of what to do next, helpless in this new battle I was chosen for, and afraid that I may not know how to fight well, or may not have the necessary weapons.
What do you do with that feeling of helplessness and dread? What do you do when panic consumes your life and leaves you exhausted and powerless?
I can't accomplish much of anything when I'm feeling overwhelmed, and my mind is confused and cluttered. Eventually in my struggle, I remember and believe that the God who made me will not allow this trial to consume me, nor will He leave me defenseless to fight it alone. Some say that religion or God is for those who are weak. You can call me weak.
There is comfort in knowing that I don't face the battles of this disease alone. The unknowns. The what ifs. If I truly believe what I write, then I can step out and do what often seems impossible to do in the darkest valleys: face my fears. What makes that possible is faith. And it is faith that gives us hope.
***
Note: Parkinson's News Today is strictly a news and information website about the disease. It does not provide medical advice, diagnosis or treatment. This content is not intended to be a substitute for professional medical advice, diagnosis, or treatment. Always seek the advice of your physician or another qualified health provider with any questions you may have regarding a medical condition. Never disregard professional medical advice or delay in seeking it because of something you have read on this website. The opinions expressed in this column are not those of Parkinson's News Today or its parent company, BioNews Services, and are intended to spark discussion about issues pertaining to Parkinson's disease.