Fighting Fear Ahead of Another Surgical Procedure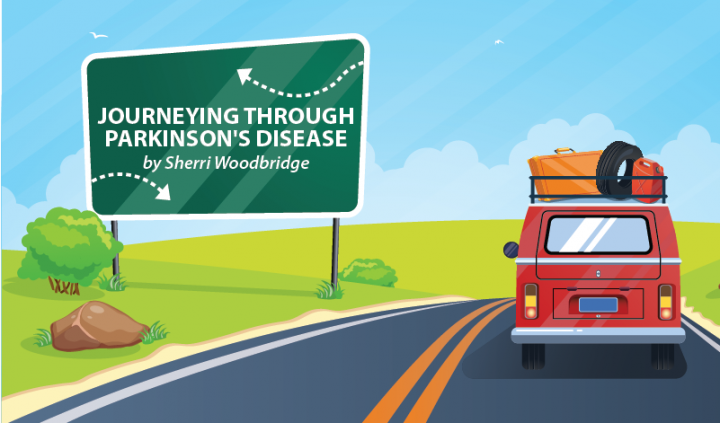 I have had several surgeries in my lifetime but have never fretted over them beforehand. I think that's because the procedures were all to deal with my Parkinson's disease, and I explicitly trusted the doctors in each situation.
As I write this, I have another surgery tomorrow, and I must admit that I am a bit nervous. Not because I don't have confidence in the doctor who will perform the surgery, but because I haven't had a surgery that didn't involve my brain. You'd think I have that backward. 
I am going in for something unrelated to my brain and I'm more nervous than I was about having a seven-hourlong brain surgery. And I'm pretty sure I know why. 
Several years ago, I came across a story about Haldol (haloperidol). For those of you who don't know (and most people don't), Haldol is an antipsychotic medication used to treat schizophrenia and other mental or mood disorders. The story I happened upon was about a man who lost his father-in-law to what he believed to be negligence by hospital staff after they administered Haldol to him, a Parkinson's patient. (You can read about it here.)
After reading about the medication's side effects, I gathered as much knowledge as I could about Haldol and how it affects those who have Parkinson's. I have tried to educate those who read my blog and my column here at Parkinson's News Today. I began receiving messages from others who had similar stories. They were heartbreaking enough to unnerve anyone battling Parkinson's.
This is what unnerved me: The possibility of receiving a medication that could leave me like a vegetable is real. And that is what makes being prepared for a hospital visit extremely important, especially if you are a Parkinson's patient.
The flip side
There is a flip side to all of this worrying, and it is called success. We register for our surgeries, fill out our questionnaires and HIPAA forms, pay our fees, and stand at the waiting room door that separates us from our physicians and the procedures.
Eventually, we are ushered through the doors, down the halls, and into the rooms where we are prepped. And then we go, hoping for obstacle-free experiences within the four walls of the surgery room.
Fast-forward, and there I was, past all points of progress and ready for surgery: IV inserted, vitals taken, papers signed, rolled into the operating room, and bam! Out like a light. And just like that, I was awake again. That is when I realized that I had found it: success. 
No bad meds were administered, no hurdles were thrown in front of me while I lay on the cold table. I realized then that I had been granted another day to pull up my bootstraps once again, move forward in faith, and trust that age-old promise that all things work together for my good. For that, I am truly grateful.
***
Note: Parkinson's News Today is strictly a news and information website about the disease. It does not provide medical advice, diagnosis or treatment. This content is not intended to be a substitute for professional medical advice, diagnosis, or treatment. Always seek the advice of your physician or another qualified health provider with any questions you may have regarding a medical condition. Never disregard professional medical advice or delay in seeking it because of something you have read on this website. The opinions expressed in this column are not those of Parkinson's News Today or its parent company, BioNews Services, and are intended to spark discussion about issues pertaining to Parkinson's disease.