My Wedding Verse of Courage Can Be Our Parkinson's Pep Talk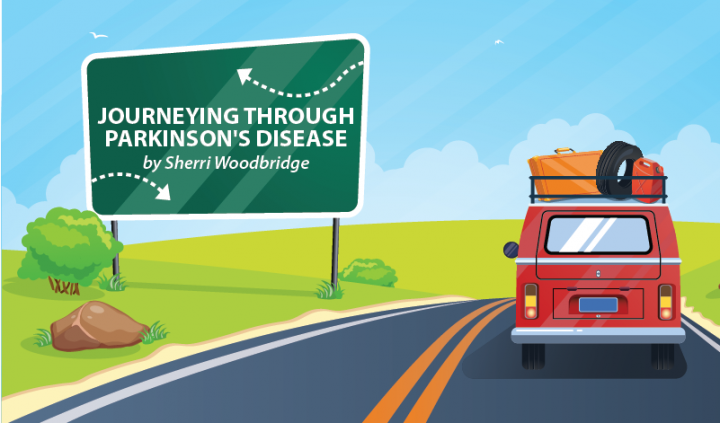 I can't believe that it's been almost 39 years since I got married. July 4, 1980, was the day I obtained my independence. Sort of.
When the pastor was preparing for our wedding ceremony with my soon-to-be husband and me, he asked if we would like to include a particular biblical passage as our "life verse." We chose some verses that were associated with bravery and courage (Deuteronomy 31:6-8). 
I don't recall why we chose those specific verses over the thousands of others in the Bible instead of something like "love is kind." Perhaps our youth had something to do with it.
We may not have given much thought to a "life verse" when we said "I do" 39 years ago, but the verse became just that during the many personal trials we went through over the years. One of these is Parkinson's disease (PD). Certain life events require you to be brave whether you want to be or not.
It's easy to tell someone to be brave; it's another thing to have courage. I remember my granddaughter watching a movie with her "Boppa," and he was pretending to be afraid. She asked him what was wrong and he replied, "I'm just not very brave right now." She said, "Yes, Boppa, you are brave. You just don't know it yet."
Parkinson's disease is a real enemy. At times we show fear and terror on our masked faces as we continue on our difficult journey. The verses we chose to guide us told us to be strong and courageous. They urged us to be calm and assured us of God's presence.
Our wedding "life verse" was originally a pep talk given by Moses before going to battle. (Remember him? He was the guy who parted the Red Sea.) It was our pep talk when we got married; it can also be a pep talk for those of us with PD.
I still encounter enemies of various kinds (like Parkinson's disease), but I've learned to be strong and courageous. It's a lifelong lesson. We need a pep talk now and then to encourage us to face our struggle with courage. We go into battle with PD after defeating fear with the knowledge that we are not alone.
We can find words of wisdom everywhere that we can carry for life. You could even borrow mine — they've worked for me.
Following is my pep talk for those with PD:
Be strong. Be filled with courage.

 

Do not be afraid and don't be terrified.
Do not be discouraged.
You are never alone.
***
Note: Parkinson's News Today is strictly a news and information website about the disease. It does not provide medical advice, diagnosis or treatment. This content is not intended to be a substitute for professional medical advice, diagnosis, or treatment. Always seek the advice of your physician or another qualified health provider with any questions you may have regarding a medical condition. Never disregard professional medical advice or delay in seeking it because of something you have read on this website. The opinions expressed in this column are not those of Parkinson's News Today or its parent company, BioNews Services, and are intended to spark discussion about issues pertaining to Parkinson's disease.