Journeying Through Sorrow and Pain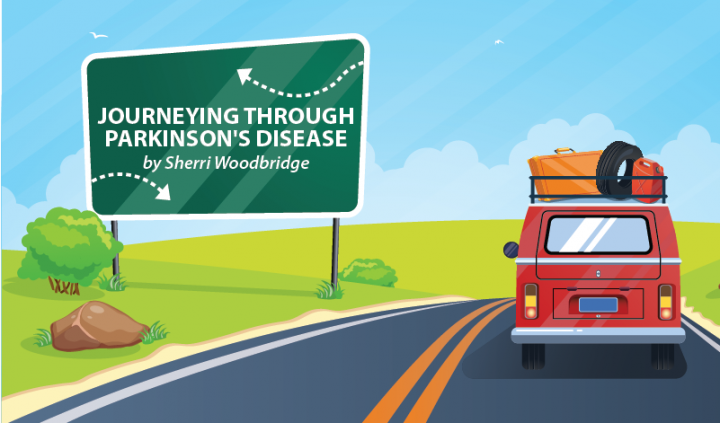 Life can be hard.
It is painfully true: Life is so very hard.
Not all of us suffer from Parkinson's disease, but maybe our young child is fighting diabetes. Perhaps a friend is battling cancer. Maybe our spouse is struggling with an addiction.
We experience feelings of anger, sadness, confusion, and relentless grief. We can become lost in emotional, physical, mental, or even spiritual pain. It is as if we are slowly sliding, sometimes silently unaware, into the deep darkness of sorrow, overwhelmed by a hopelessness that vies for our well-being. 
My faith and hope have always come through for me in times of pain and suffering. I'm fortunate that I have not experienced the depths of suffering that some have, though I have been sorely tested. However, my faith keeps telling me that I will get through this.
My hope relies on the promise that all things, no matter how desperate those "things" may appear, are working together for my good. 
There will be pain on the journey.
I don't wear rose-colored glasses, believing that the "working together" promise is a cure-all, fix-all, or be-all bandage for the reality of this life. Suffering will still exist in the silence. We will face trials and storms. But the one thing that gets me through and keeps me taking another step forward on tough days is my hope in better things to come.
There is a quote that goes something like, "What if God made marriages not to make us happy, but to make us better people?"
I wonder if we are given the trials and tribulations in this life — disease and sickness, loss, and loneliness — not to make us crabby, cranky, and critical, but to make us better friends, better encouragers, better comforters.
It could be. It could very well be.
***
Note: Parkinson's News Today is strictly a news and information website about the disease. It does not provide medical advice, diagnosis, or treatment. This content is not intended to be a substitute for professional medical advice, diagnosis, or treatment. Always seek the advice of your physician or another qualified health provider with any questions you may have regarding a medical condition. Never disregard professional medical advice or delay in seeking it because of something you have read on this website. The opinions expressed in this column are not those of Parkinson's News Today or its parent company, BioNews Services, and are intended to spark discussion about issues pertaining to Parkinson's disease.