Shouting Above a Whisper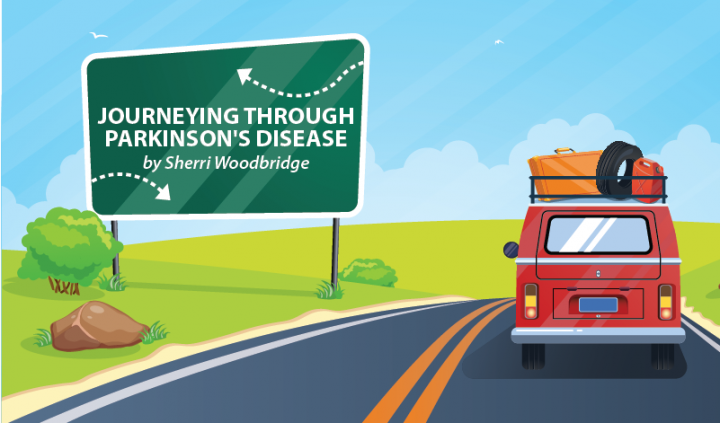 What is your biggest point of frustration in living with Parkinson's disease? Mine is my inability to speak up.
I have a lot of pain with this disease. I drool when I don't want to. (I can't actually think of a time when I want to drool.) I shuffle and often lose my balance. My tremors act up now and then (but not to the degree they used to). I have other signs and symptoms of Parkinson's, but the most frustrating and the most consistent is a soft voice.
To make matters worse, this is a noisy world. All the clamoring and chattering, the booming and banging that vies for our attention. It's hard to hear and to be heard.
My father-in-law has been hard of hearing for as long as I can remember. It has worsened with each passing year. The last few visits with him have been hard as I watch him struggle to be a part of conversations taking place around the room. 
I watch him try to concentrate on what is being said, hoping if he can decipher the words he may be able to participate in the conversation. 
He is able to grasp only bits and pieces. By the time he understands what is being said, the contribution of his thoughts to the conversation arrives too late, which leaves him frustrated. 
I have the opposite problem — a soft voice. I am constantly ignored, reprimanded for not being heard, or told to speak up. I don't realize I am being quiet. I get angry and I scream my words. 
"Is this loud enough for you?" I ask, certain I am making the other person irritated. "Can you hear me now?"
"Yes," they respond, smiling. "That's better."
Better for whom, I wonder.
I feel I am being rude and disrespectful because from my perspective I am yelling. However, to those to whom I am speaking, I am doing only that — speaking. 
To keep from being ignored, I must make myself heard. I must shout. 
In this already crazy, mixed-up world, I am finding I must shout out loud to those I was taught to respect. But I realized that I am not shouting at them. Rather, I am shouting to them in hopes that my words will be caught and heard. And if not, I will feel a little better for having "vented," er, shouted, and no one will be any the wiser.
***
Note: Parkinson's News Today is strictly a news and information website about the disease. It does not provide medical advice, diagnosis or treatment. This content is not intended to be a substitute for professional medical advice, diagnosis, or treatment. Always seek the advice of your physician or another qualified health provider with any questions you may have regarding a medical condition. Never disregard professional medical advice or delay in seeking it because of something you have read on this website. The opinions expressed in this column are not those of Parkinson's News Today or its parent company, BioNews Services, and are intended to spark discussion about issues pertaining to Parkinson's disease.