Noticing the Signs of Parkinson's Disease in a Loved One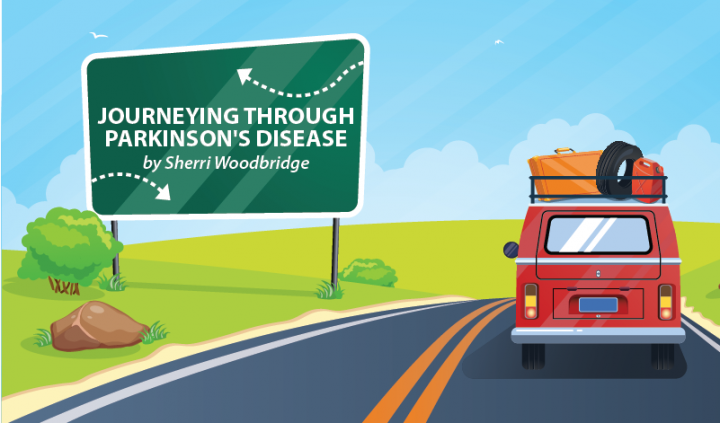 This is written for loved ones who might have a sense that something isn't quite right with the one they care about. It is a list of early signs you may notice before your spouse, friend, child, or parent does and how you might help them.
Most people notice the tremors as the first symptom of Parkinson's disease (PD) in someone they know. However, did you know that there are other signs that are a clue that someone may have PD? Clues that are often overlooked, even by medical doctors?
On one of my earlier visits to my neurologist, I learned one of the first signs of PD can be depression. Looking back, it was true for me. There was no reason for me to feel down or anxious, but I did. I talked to my general practitioner about it, and she was the one who first put me on an antidepressant. There are many other reasons a person can feel depressed, so don't jump to conclusions that the one you're concerned about has PD. For a diagnosis to be confirmed, several symptoms must be present. A diagnosis of PD isn't made solely because a person is depressed.
So, what if they have tremors and seem down? Again, there is a list of symptoms your neurologist will look for in making a correct diagnosis of PD. Adding tremors to the mix with depression will not necessarily mean Parkinson's disease.
Is your mate having a hard time sleeping? Restless? Tired during the day from lack of a good night's rest? Having vivid dreams? Nightmares? Acting out while dreaming? All on a regular basis? If you are married and find yourself wanting to go to the guest room frequently because your spouse is, how shall I put this, too active in bed? It may be a cause for concern. Sleep disorders can be evidence that something may be going on.
Parkinson's can snitch your sniffer, so your loved one may not smell things as well or at all. The ability to smell may return for the short-term at random times, though.
PD can also cause a person to drag their foot or have a slight shuffle when they walk.
No one likes people to enter the room and ask, "What's wrong with you?" But that can happen when early signs of PD show — such as the masked face. What is "masked" face? When the muscles in the face have tightened. Because of this, people with PD have a harder time smiling or showing facial emotion. It's also been called a stone face — showing no expression. You've heard the saying, "Don't judge a book by its cover." Well, in PD we say, "Don't judge the mood by the face." OK, maybe only I have said that. But it's true.
Another symptom I struggle(d) with is a soft voice. I have a soft voice to begin with, and getting softer only served to aggravate those around me. It also makes for lousy conversation on the part of the person with PD, as no one hears you participating in the conversation, so you end up being constantly interrupted, never able to finish your sentences. Plus, well, you just don't feel like talking at all.
It takes several signs/symptoms to make a diagnosis of Parkinson's disease, and it should be done by a neurologist or a movement disorder specialist. It's important to remember that everyone lives with PD differently. Some are affected more by tremors, some by stiffness, some by pain, and some deal with it all. And some may have some of the signs, but don't actually have PD. Don't make your diagnosis. Ask questions until you are satisfied with the answers, and don't give up. We're in this together.
***
Note: Parkinson's News Today is strictly a news and information website about the disease. It does not provide medical advice, diagnosis or treatment. This content is not intended to be a substitute for professional medical advice, diagnosis, or treatment. Always seek the advice of your physician or another qualified health provider with any questions you may have regarding a medical condition. Never disregard professional medical advice or delay in seeking it because of something you have read on this website. The opinions expressed in this column are not those of Parkinson's News Today or its parent company, BioNews Services, and are intended to spark discussion about issues pertaining to Parkinson's disease.