Shorts or Pants? Learning to Embrace Our Parkinson's Scars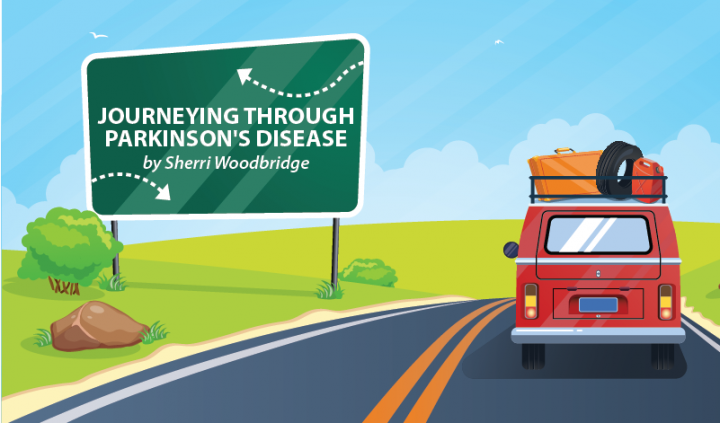 Last week, I attended my boxing class. Temperatures were in the high 80s, and we knew we'd be sweating profusely by the end of the session. As we prepared for class, one member who wore shorts commented to another wearing pants, "You're going to be hot with those pants on."
She wasn't suggesting that he remove his pants, but rather that he should have worn shorts. His reply, as he pulled up his pant leg to reveal a large Band-Aid, was, "I don't wear shorts. I've got too many scars and bruises on my legs."
I felt that I should hide behind one of the punching bags so that no one would see my glue gun burn scars, marks on my knees and elbows from falls, bruises from playing with my grandson and running into something, or being bonked by something else — and those were merely the ones I could recall off the top of my head.
Scars can tell a story.
They can tell tales of where you have been, of the things you have done, and of healing. 
Many of us have scars from our past that have healed, but we keep them covered so that we won't have to explain where we got them. We might have scars from abuse or from battles we were forced to fight. Scars may come from physical injuries or mental or emotional wounds.
Scarring is a part of the natural healing process.
Sores, burns, and wounds leave behind marks of various sizes and shapes. Our scars are evidence of damage that has been repaired either within the skin or the body.
Those of us with Parkinson's disease have scars inflicted by an illness that is continually attacking our bodies with intense pain and uncontrollable movements. We have struggled with depression, despair, and fear. These wounds run rampant and deep. They may not look as we expect them to appear, but they are still wounds nonetheless. They include signs of damage to our unsuspecting bodies, trauma that causes us to think the worst about our situation, and hurt that needs healing so that we can live well, to allow us to press on amid the fight through hope of better days to come.
Through hope we find healing.
Through hope, we find strength, peace, and contentment within ourselves. We no longer care what our scars look like because they are welcome reminders of the healing we have experienced on the inside. We don't nurse fear and worry over what the next day may hold. Instead, we get ready in the morning and choose shorts — not because it's hot, but because we can.
***
Note: Parkinson's News Today is strictly a news and information website about the disease. It does not provide medical advice, diagnosis or treatment. This content is not intended to be a substitute for professional medical advice, diagnosis, or treatment. Always seek the advice of your physician or another qualified health provider with any questions you may have regarding a medical condition. Never disregard professional medical advice or delay in seeking it because of something you have read on this website. The opinions expressed in this column are not those of Parkinson's News Today or its parent company, BioNews Services, and are intended to spark discussion about issues pertaining to Parkinson's disease.