Sheltering in Place Is Harder Than I Anticipated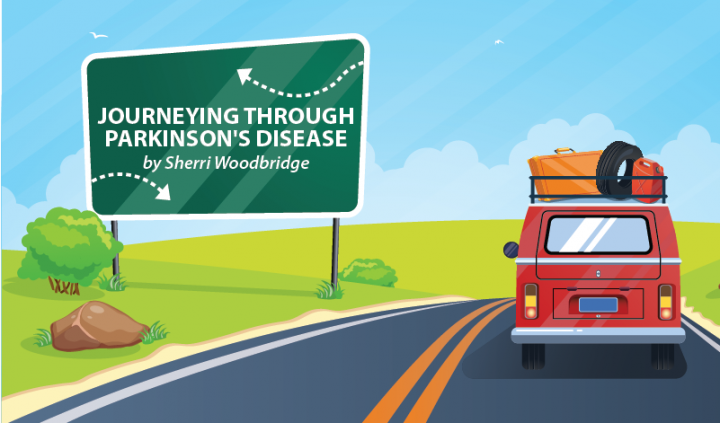 Today's news is yesterday's news, and I am sick of yesterday's news. I am more disturbed by the news now than I was five minutes ago. Let me clarify. 
This news — specifically about the coronavirus — didn't affect me as much before. I have been living in a bubble, and my bubble just burst. I have been living as if the coronavirus won't ever get me. As if I were invincible. I've been living with the mindset that nothing will get past me and wreak havoc on my family, friends, or me. Not even this giant that I can't see. 
But moving past this virus doesn't necessarily mean contracting the virus, getting sick, and recovering. I just found out it can mean so much more. It is bigger than anything I anticipated.
We can feed off each others' fears, eventually making them our own. As people with Parkinson's, we don't need more to worry about, thank you very much. Thankfully, I haven't taken fears others are struggling with and made them my own.
However, getting past this virus may be harder than I anticipated. I didn't expect to get a phone call from one of my kids who thinks it best to hole up at home with his family as much as possible. They are sheltering in place.
That means no grandson for possibly three weeks or more. I realize my family is not trying to snatch my grandkids away from me. My son is merely sheltering his family. Instead of catering to Grammy's whims and wishes, he is taking his family under his wing and protecting them until this storm is over. I am proud of him but I am angry at this virus. 
It reminds me somewhat of Parkinson's. The virus and the disease do as they please, giving no thought to what we may want. 
We have to "shelter in place" in our life with Parkinson's. We have to take precautions to not overdo it, to keep our immune systems as healthy as possible, to try to keep up with our exercise programs at home, and to stay connected to others as much as we can (via FaceTime, telephone, etc.) until this is over. Because today's news could very well still be tomorrow's news.
***
Note: Parkinson's News Today is strictly a news and information website about the disease. It does not provide medical advice, diagnosis or treatment. This content is not intended to be a substitute for professional medical advice, diagnosis, or treatment. Always seek the advice of your physician or another qualified health provider with any questions you may have regarding a medical condition. Never disregard professional medical advice or delay in seeking it because of something you have read on this website. The opinions expressed in this column are not those of Parkinson's News Today or its parent company, BioNews Services, and are intended to spark discussion about issues pertaining to Parkinson's disease.