Restless Legs Syndrome and Restlessness: A Bad Combination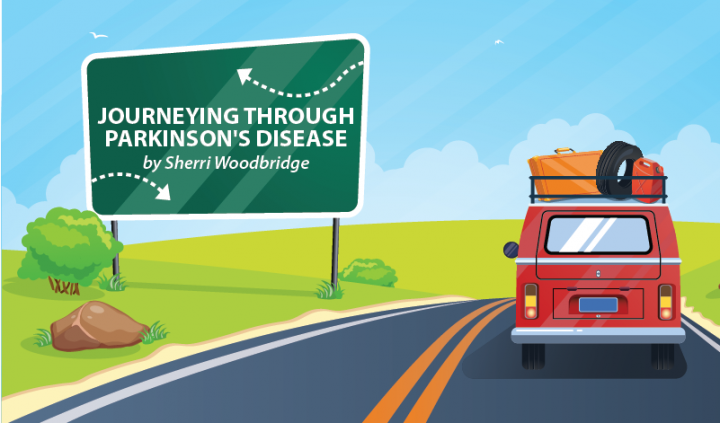 Restless legs syndrome (RLS) is common in Parkinson's disease (PD). So, too, is restlessness. However, the two symptoms are not the same. When you experience both, and add discomfort to the equation, you have a very uncomfortable person dealing with PD.
I can relate so well.
I have walked the floor many nights trying to get my legs to stop twitching. Once my restless legs begin their midnight dance, there is little else that will calm them down. So, I walk around my living room, sometimes singing softly or praying.
Restlessness and RLS can keep you awake and fidgety, but they don't affect you in the same way. Restlessness creates anxiousness, and vice versa. It can affect anyone, not just those who are already struggling with Parkinson's.
Another lesser-known symptom accompanies Parkinson's: being uncomfortable. I am not referring to a feeling of awkwardness but rather a state of being.
It's when you're unable to find a comfortable chair to sit in and then can't get into a restful position in that chair. The same goes for sleeping. Your bed may be the one Goldilocks would have chosen, but you can't seem to find that sweet spot for yourself.
My husband has told me that sometimes I look like a puppy dog circling its bed in an attempt to find the most comfortable position. Sometimes I feel like a puppy in that respect! Just when I have lain down and reached the elusive "comfortable" spot of sleep, I think I need to visit the bathroom again. Upon returning, the comfort game begins again, which I usually lose.
What worsens my discomfort? Too much sugar or caffeine close to bedtime is an example. This happened the other night. 
I had a large cup of Diet Coke for lunch that I sipped on the rest of the day. I hadn't had Diet Coke in what seemed like forever, and that one drink reduced my usual nine hours of sleep to a few more than two. Sugar has been known to keep me awake all night. Having Parkinson's disease, you try everything you can to ensure the best possible night's sleep — or you pay for it the next day.
I have noticed that when I am on my computer just before going to bed, it takes me longer to fall asleep. My mind keeps buzzing. So, because I must charge my deep brain stimulator battery each night, I have started reading during that time. Reading tends to quiet my mind and gets me ready to fall asleep sooner and more easily. Going to bed at a regular bedtime also seems to help.
Several things can hinder our attempts to sleep well. We can change some of these things. If you're having a tough time getting a good night's sleep, talk to your doctor about it and try some of my tips. It's worth a shot.
***
Note: Parkinson's News Today is strictly a news and information website about the disease. It does not provide medical advice, diagnosis or treatment. This content is not intended to be a substitute for professional medical advice, diagnosis, or treatment. Always seek the advice of your physician or another qualified health provider with any questions you may have regarding a medical condition. Never disregard professional medical advice or delay in seeking it because of something you have read on this website. The opinions expressed in this column are not those of Parkinson's News Today or its parent company, BioNews Services, and are intended to spark discussion about issues pertaining to Parkinson's disease.