Can You Be a Rainmaker and Bring Hope to Dry Places?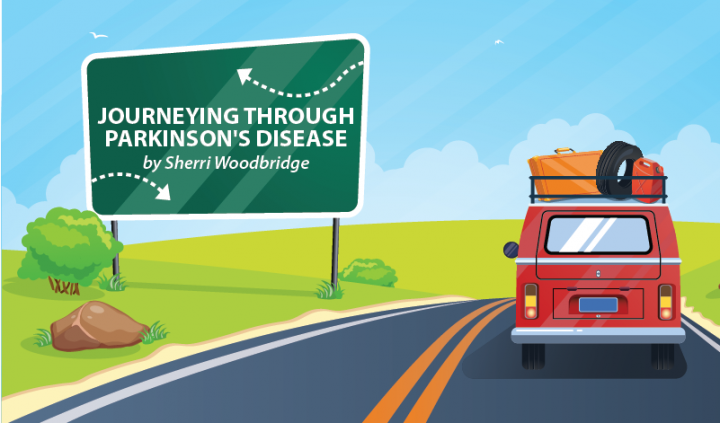 You may have encountered the term "rainmaker" used in the nonliteral sense. Lindsay McPhail, editorial director of The Wild Woman Magazine, describes a rainmaker as "someone who brings hope to dry and barren places. Someone brave enough to get face to face with her own darkness and vulnerable enough to tell her story." 
Sharing our stories might be the most healing thing that we can do for someone else. As the saying goes, "Misery loves company." It's true. But misery wants company that will help in a constructive, health-giving way. 
If we sit down to start sharing our woes with someone who desperately needs hope, we might make their problems worse. But if we tell our story in a way that encourages the other person, and makes them feel understood, supported, and watered in their barren places while shedding light on their darkness, we might help them to stand on their own two feet and move forward feeling restored.
But how do you encourage others with Parkinson's disease when you need reassurance yourself? How can you feel understood in your experience of this disease when no one seems to be listening? 
When you need light, you may believe that the darkness will never dissipate. When you crave water, you feel as if you'll never escape the dry, barren desert. Hope can seem unobtainable.
But hope exists, even if it seems remote. It comes in the guise of courage that refuses to quit. You show up to exercise, and hope appears in the form of perseverance and endurance. Hope shines through as determination and strength of character. It pushes forward even when you feel pulled back. It takes one day, one hour, one minute at a time, because you know that — deep down inside — hope exists, or you would have thrown in the towel long ago.
Hope enables you to stand on your own two feet. As a rainmaker, you share your story to help another person out of their darkness and into the light. You have shared hope and, thus, the gift of life.
***
Note: Parkinson's News Today is strictly a news and information website about the disease. It does not provide medical advice, diagnosis, or treatment. This content is not intended to be a substitute for professional medical advice, diagnosis, or treatment. Always seek the advice of your physician or another qualified health provider with any questions you may have regarding a medical condition. Never disregard professional medical advice or delay in seeking it because of something you have read on this website. The opinions expressed in this column are not those of Parkinson's News Today or its parent company, BioNews Services, and are intended to spark discussion about issues pertaining to Parkinson's disease.