Could It Be the Pseudobulbar Affect or Am I Just Happy?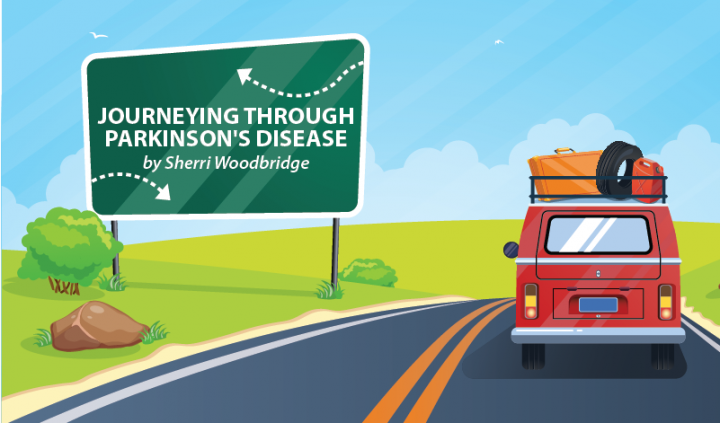 I was playing a nice, calm game of Hearts with my kids and grandkids when I started laughing. Again. My outburst was not out of the ordinary, unless somewhat irrepressible mirth counts as abnormal.
I've experienced several bouts of uncontrollable laughter in the last few months. I have noticed that it happens during my exercise class, when I'm with family, and at other times. People usually think that I am up to something. But I am not, I just can't help smiling.

The pseudo … what?
The pseudobulbar affect (PBA) is a condition sometimes seen in people with Parkinson's disease. It is distinguished by a loss of control when it comes to laughing or crying. One moment the person with PBA is sitting with you, having a normal conversation, and the next, they are laughing or crying uncontrollably. At least that's how I would imagine it would play out. Their outbursts don't correspond to the emotions they are displaying; for example, laughing when they're grieving, or crying when they're telling a joke.   
So, does smiling count when it comes to the pseudobulbar affect? I don't usually indulge in self-diagnosis, and I'm not looking to entertain another disorder. However, I find this condition to be fascinating. 
With Parkinson's disease, we are often battling a "stone face" and trying to find our lost smiles. I have experienced both ends of the smile spectrum. I have had people admonish me, telling me to smile, when I am having a perfectly super day, but my smile — or lack thereof — seems to suggest otherwise. Equally, I have received several compliments from people saying that I have a beautiful smile. 
What to do?
I have learned while attending physical therapy to do everything BIG and intentionally — as I wrote in my column, "I've Made BIG Improvements with Parkinson's Therapy Program." I believe that smiling is just as important as good balance. Your smile is often your calling card in life.
I don't believe that I have PBA — but who knows? Perhaps it is the beginning of this strange condition, but I don't think so. I smile because I am happy and filled with unspeakable joy. And I don't intend to wipe that feeling off my face anytime soon.
***
Note: Parkinson's News Today is strictly a news and information website about the disease. It does not provide medical advice, diagnosis, or treatment. This content is not intended to be a substitute for professional medical advice, diagnosis, or treatment. Always seek the advice of your physician or another qualified health provider with any questions you may have regarding a medical condition. Never disregard professional medical advice or delay in seeking it because of something you have read on this website. The opinions expressed in this column are not those of Parkinson's News Today or its parent company, BioNews Services, and are intended to spark discussion about issues pertaining to Parkinson's disease.