Procrastination and Other Demons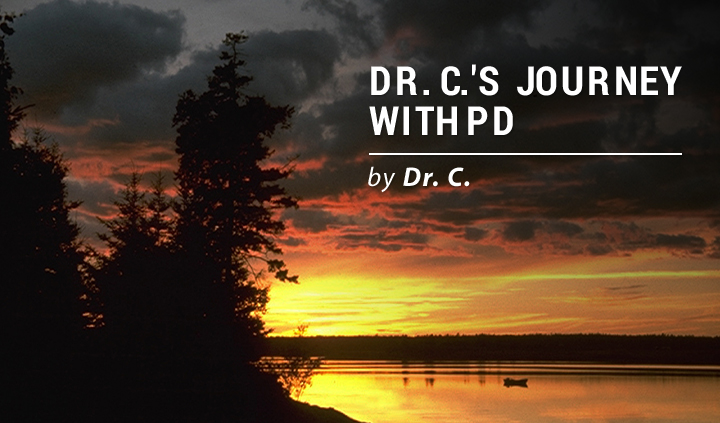 It was one of those ugly days. My Parkinson's disease (PD) symptoms were maxing out. The viral infection I had picked up made it hard to breathe. My partner was at an appointment, and I had no shoulder to lean on. I was unmotivated to do anything that required more thought than needed to boil an egg.
And it was column deadline day.
Feeling like I can't write the column and being unable to write are very different things. Sorting out the hesitation to engage in motor action from apathy is complex with PD. Like most PD symptoms, there is not a "one size fits all." Taking the time to determine the differences helps me avoid the cyclic trap of feeling as if I can't engage.
I work on this every day, always trying to show up where I am needed. Because I do, people comment on how good I look.
"You are an inspiration to us all," is said as a compliment. I nod and smile, not knowing how to respond. I look at my life and see those things that I try to do. It takes physical and mental effort, and sometimes what I want to do is difficult to achieve. "Success is 10 percent inspiration and 90 percent perspiration," Thomas Edison said.
Procrastination prevents people from turning vision into reality.
The wellness map is folded on my dresser, and sanctuary is just beyond the drawn curtains. There are days when I don't have the energy for them. It's not procrastination. Fatigue and pain add to an ugly day, making it difficult to accomplish tasks. I work on letting go of the voice that says, "You're a bad person because you are not getting things done." I replenish my thoughts with the voice that says, "Let it go. You will have better days."
I also have lucid moments, and those are precious to me. I give myself permission to treat the difficult days with as much reverence as I give to the good moments. I also know that my wellness map used with sanctuary will decrease the number of bad days and increase the frequency of lucid moments. It opens the possibility for well-being moments.
I know I should get off the sofa and engage, but there are times when I'd rather put it off until tomorrow. I'd rather do something tied to more immediate gratification. This is procrastination. It can become a habit as easily indulged as eating chocolate or surfing through cable television.
We justify "putting off today what we can do tomorrow."
"It's too hard."
"My emotions are blocking progress."
"I want to avoid the pain of doing this."
"I need comfort, not to take risks."
The most common cause is a somnolence of mind induced by procrastination. Finding the passion, purpose, and meaning to act is incompatible with procrastination. Those who procrastinate are filled with ideas of how the world should be, yet leave the fire in the belly without fuel.
Maybe next time someone will say, "You're a perspiration to us all."
***
Note: Parkinson's News Today is strictly a news and information website about the disease. It does not provide medical advice, diagnosis or treatment. This content is not intended to be a substitute for professional medical advice, diagnosis, or treatment. Always seek the advice of your physician or another qualified health provider with any questions you may have regarding a medical condition. Never disregard professional medical advice or delay in seeking it because of something you have read on this website. The opinions expressed in this column are not those of Parkinson's News Today or its parent company, BioNews Services, and are intended to spark discussion about issues pertaining to Parkinson's disease.