I'm Choosing to Keep a Positive Attitude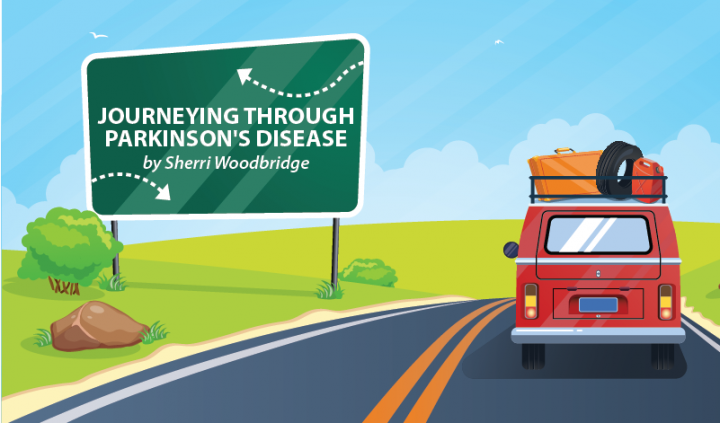 When handed a diagnosis of Parkinson's disease (PD), we accept it with a handful of pessimism. After all, when you've just been told you have a new life path and it's Parkinson's disease  — when you were quite happy with the old one — it's difficult to see any good that can come of that news.
Our lives can go from hopeful to hopeless, encouraging to discouraging, fearless to fearful. What seemed to be uncertain has now been clarified, and fear jumps into the picture faster than green grass through a white goose. Optimism is overrun by pessimism and all of the negativity that is attached to that bad 10-letter word: "Parkinson's."
The more negativity we assign to this disease, the more power we give it. We need to be realistic, but we also need to be fearless — and being fearless is not being unrealistic.
We must recognize that being fearless does not mean to be lacking in all fear toward that which scares us; whether the source of our fear is Parkinson's, cancer, or spiders. Instead, if we take it super-literally, we could say it means to fear less. After all, no one is free from fear. We may not fear spiders, but perhaps we fear snakes. Maybe a visit to the dentist doesn't worry us, but we're anxious when alone in the dark?
A professor of mine once said, "It's not the dark we fear, but the things we can't see in the dark." Parkinson's is, for the most part, one of those things we tend to fear because we can't "see" it and therefore we allow it to swallow us up with pessimism. When we allow pessimism or fear to rule us, we close the gate to optimism and courage. We say "yes" to despair and "no" to hope; "yes" to snakes and "no" to sunshine. 
Living with Parkinson's is hard; that fact is indisputable. But we can choose to be optimistic or live pessimistically. We can see the sunshine through the storms, or just see the storms. We can choose hope or defeat; it is ultimately and always our choice.
I've heard that keeping a positive attitude is stronger than any pill you can take. I am choosing to be positive and optimistic through the shaking, pain, and fear. For if I allow pessimism to be my drug of choice, I won't have a story that I would want to share.
***
Note: Parkinson's News Today is strictly a news and information website about the disease. It does not provide medical advice, diagnosis or treatment. This content is not intended to be a substitute for professional medical advice, diagnosis, or treatment. Always seek the advice of your physician or another qualified health provider with any questions you may have regarding a medical condition. Never disregard professional medical advice or delay in seeking it because of something you have read on this website. The opinions expressed in this column are not those of Parkinson's News Today or its parent company, BioNews Services, and are intended to spark discussion about issues pertaining to Parkinson's disease.