Is a Parkinson's Life a Poem in Disguise?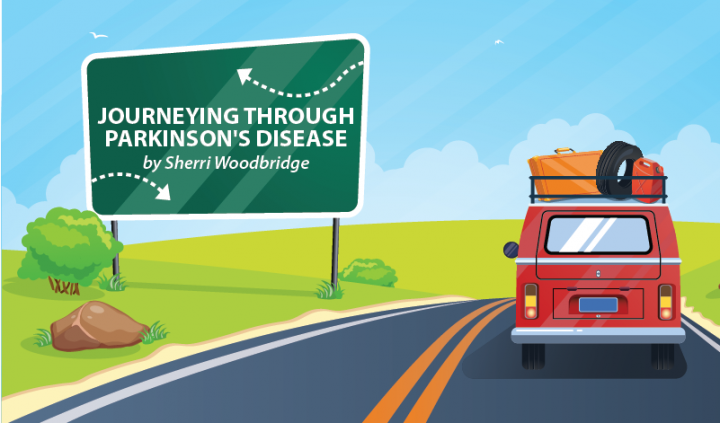 I've rarely had the thought, "Why me?" Does this mean that I've signed my life over to Parkinson's disease? Is it a sign that I've given up?
Last week at my boxing class, I was punching a bag when I heard laughter coming from the other side of the half-wall. Behind the divider were our caregivers, family members, and friends who come to watch and cheer us on. However, I'm not convinced that their sole reason for coming is to encourage us; I think they enjoy the camaraderie with each other even more than watching their loved ones do forward lunges and situps. 
You could call it a caregiver support group. While we are jogging, tripping, punching, or attempting to rise from where we lie exhausted on the mat, they are on the other side of the wall sharing stories. The outburst of laughter caught my attention as I punched the bag, and I thought, "It's not fair. Why me?" And as soon as the thought appeared, I reprimanded myself for indulging in such notions.
I want to be able to walk and run without inhibition; to eat my dinner without choking; to write legibly or type more than one letter every 30 minutes. I want my brain to do as I command and not stop me in my tracks.
The next train of thought went something like this:
Yes, why not me? Would I instead prefer that a friend be afflicted with trembling, choking, and pain? My immediate response was "no!" Still, I'd rather not have this bruising of a blessing that appears as a curse in disguise. But just because I don't want it doesn't mean I'm going to get my way and be healed by the mighty hand of God — a God who sometimes, in my captivity with this disease, seems far away. 
During the night hours, I realize that my pain, sleeplessness, and cramping are not reasons to whine and wail but are part of a plan to complete His workmanship in my life. 
The word "poem" comes from the Greek word "poiēma," which means "that which is made" or "workmanship." Think about that for a moment.
We are a beautiful poem that is being written by the hand of God.
We are a poem written to inspire and encourage those who watch and read our lives. Knowing that, how could we ever again say, "Why me?"
***
Note: Parkinson's News Today is strictly a news and information website about the disease. It does not provide medical advice, diagnosis or treatment. This content is not intended to be a substitute for professional medical advice, diagnosis, or treatment. Always seek the advice of your physician or another qualified health provider with any questions you may have regarding a medical condition. Never disregard professional medical advice or delay in seeking it because of something you have read on this website. The opinions expressed in this column are not those of Parkinson's News Today or its parent company, BioNews Services, and are intended to spark discussion about issues pertaining to Parkinson's disease.