What Makes Someone a Parkinson's Hero?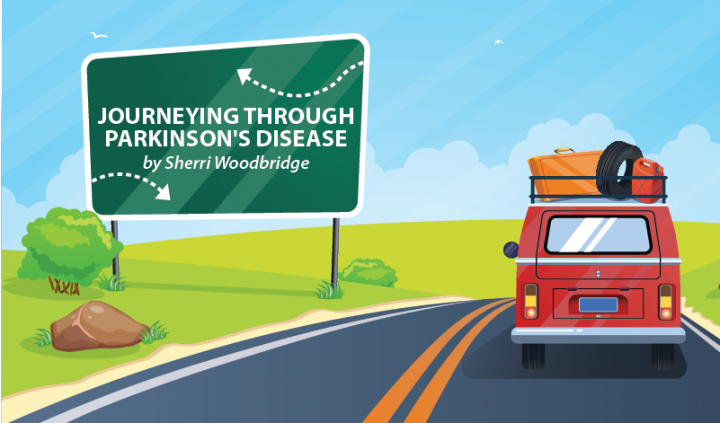 I have often seen the legend "Parkinson's Hero" on shirts and sweatshirts. Come to think of it, I even have a shirt with that written on it. But I have often felt confused by the expression. A Parkinson's hero? What is a Parkinson's hero?
I recently was reading a blog post by Jeff Goins about the characteristics of a hero. The traits he listed gave me pause to revisit the expression "Parkinson's hero."
Goins states that heroes are ordinary and unknown. They start out as losers, nobodies. He gives Marty McFly in "Back To The Future" and Frodo Baggins from "The Hobbit" as examples, but what about Gracie Hart in "Miss Congeniality" or Elizabeth Bennet from "Pride and Prejudice"? Then there's Clark Kent as Superman, and the shepherd David who brings down the giant Goliath and goes on to become the king of all Israel.
Heroes are unknown, but they are not nobodies.
Goins states that heroes are ordinary, like Marty McFly; however, I think that deep down, they are extraordinary. They fight the fights nobody else may see or want to see, and they stand for the things that others won't. Things that change the future or the world. Things that make a difference for others and not necessarily for themselves.
Heroes don't just become heroes overnight or because they are buff or good-looking.
Heroes have scars from the hard times they've been through. Some scars are seen, some are unseen.
They have walked through the halls of heartache. They have suffered through hardship and affliction, trauma and tragedy. They can understand what others are going through because they have journeyed the same path or a similar one. And it is that path — the one filled with sorrows and setbacks, adversity and suffering, pain and disease — that heroes evolve along. It is through the tough times that courage surfaces.
Heroes don't stay stuck.
They don't give up. Instead, they push through the hard times, facing their fears. They stand in and they stand up for others. They know that unless they fight, all is lost. And so they fight.
Parkinson's heroes fight for a cure. They fight for better medication, therapies, and insurance. They fight for those less fortunate and seek out avenues to make them more fortunate. They find programs that provide wheelchairs and walking canes for free. They will even fill out the mountain of paperwork it takes to get those things into the hands that need them.
Heroes come in all shapes, heights, and colors.
They know they won't save the world, but they will do what it takes to make it better for just one person. They volunteer for studies. They do research. They don't quit until they've made a difference, big or small.
On this more than 15-year journey with Parkinson's disease, I have met several people who have, for one reason or another, become my heroes. All of my heroes have this in common: They have faced fears and walked through trials that many of us will never know of, and they have battled their fears and come out the braver for it.
We all have heroes. People we have come to count on. Heroes we can look up to and be proud of. Heroes, once just ordinary people, who have become extraordinary human beings. Heroes who now walk beside us, helping us become someone else's hero.
Who's your Parkinson's hero and why?
***
Note: Parkinson's News Today is strictly a news and information website about the disease. It does not provide medical advice, diagnosis or treatment. This content is not intended to be a substitute for professional medical advice, diagnosis, or treatment. Always seek the advice of your physician or another qualified health provider with any questions you may have regarding a medical condition. Never disregard professional medical advice or delay in seeking it because of something you have read on this website. The opinions expressed in this column are not those of Parkinson's News Today or its parent company, BioNews Services, and are intended to spark discussion about issues pertaining to Parkinson's disease.