I'm Not Giving In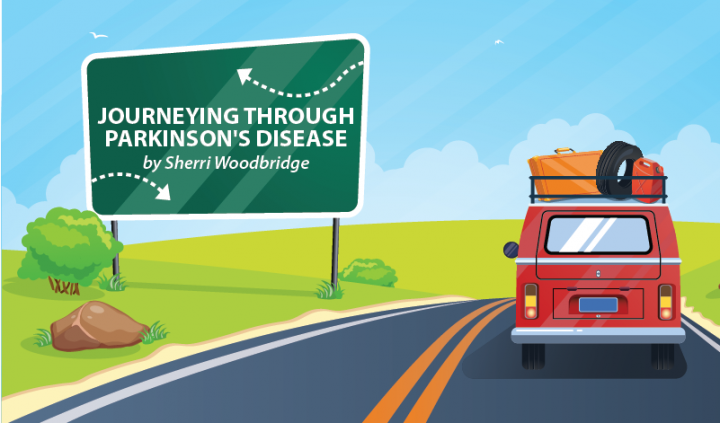 In third grade, I learned to write cursive. I loved — no — adored my teacher, Mrs. Nigerian. She was short, petite, dark-haired, and so very kind. She even had me over after school a few times, and I helped her make a cake for her husband one day. You wouldn't be able to do that today.
Anyhow, I wanted to please her, so I practiced and practiced and practiced my handwriting. And when I had finished, I may have practiced some more. I should add that I probably had an edge on other kids because my mom has, and her mom had, beautiful handwriting. My grandma's writing was the type you would see in old letters with all the gorgeous, intricate squiggly circles and lines and such. My mom didn't go all out with the designs, but she also has beautiful handwriting. I used to have nice handwriting. Now? Not so much.
The other day I had to mail some packages, and I sat down to write the addresses on the front. Trying as hard as I could, my fingers refused to cooperate, and the letters weren't even legible. Do you do that? I can write something down, and when I go back to it later, I don't know what I've written. I don't even take notes anymore as I wouldn't be able to decipher them afterward.
It took a lot for me to get up and go ask my husband to address those packages. A LOT. It seems like such a small thing. It's not. You add that to all the other garbage Little Monster throws at you, and it comes down to a pretty sizable pile.
And yet, is it? The pile's pretty hefty, but in the midst of the discouragement, we often feel when faced with yet another loss, I find God is on top of the situation.
My daughter gave me a book for Christmas about discovering and enjoying what God can do through you. It's "A Beautiful Purpose," by Susie Larson. In the introduction, Susie tells her readers that she wrote this book for three different kinds of women. The first kind has a buried passion or dream she someday would like to see fulfilled. The second is beat down by life, her desires pushed aside, she is barely alive, and lacking in passion. And the third has an earnestness in her Christian life, but she is unaware of the extent of God's purpose for her.
I was the second woman. The one felt beat down by life. My desires pushed not just aside, but I am finding they've been pushed away as I become more realistic about what I will, can, or can't do. There are other reasons, too, but that's for another post. As I read the description of the three different women, Larson followed with this paragraph:
"If that's you, dear one, I wish I could wrap my arms around you. (I was crying now.) Please hear me when I say, this book is for you too. I prayed for you while writing this book. With all my heart I believe God wants to impart renewed hope and inspired vision to you. He wants to bring life back to your life. Join me on this journey and see if God won't breathe something fresh and beautiful into your soul."
I've read many books where the author has stated that they have prayed for "me" while writing their book, but I know they meant "me" and the rest of the universe. But when I read it in Susie Larson's book, it was as if she truly was speaking just to me and perhaps — just perhaps — God had me in mind (along with a few others in the universe) when he guided her hands across the pages of her new book.
So, I am looking forward to seeing what Susie's God has in store for me. In the meantime, I type on my iPad when my drugs are at their peak, and I'm trying out the Dragon software. We (Dragon and I) will show Little Monster who he's dealing with.
I'm not giving up, and I'm not giving in. I need to accept that grandma had dibs on the fancy writing. And I must learn how to do things a little differently.
That's not so bad.
***
Note: Parkinson's News Today is strictly a news and information website about the disease. It does not provide medical advice, diagnosis or treatment. This content is not intended to be a substitute for professional medical advice, diagnosis, or treatment. Always seek the advice of your physician or another qualified health provider with any questions you may have regarding a medical condition. Never disregard professional medical advice or delay in seeking it because of something you have read on this website. The opinions expressed in this column are not those of Parkinson's News Today or its parent company, BioNews Services, and are intended to spark discussion about issues pertaining to Parkinson's Disease.