Facing My Fear of Death with Hope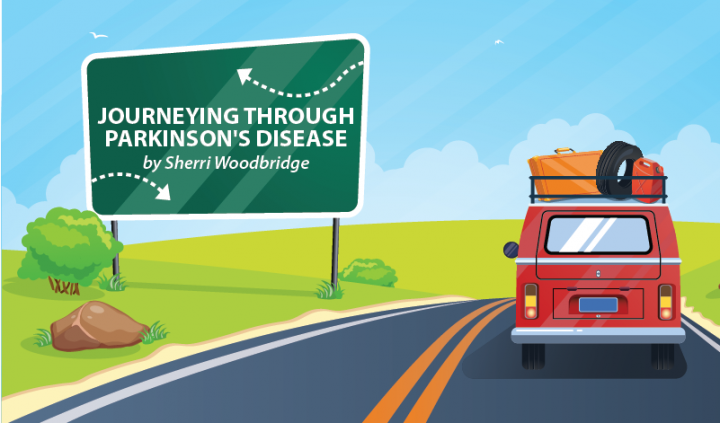 Necrophobia: The fear of death or dead things. Thanatophobia: The fear of dying.
Everyone, at some point in their lives, thinks about death and gets a little nervous, if not downright scared.
It may not be death that people fear so much as the prologue of suffering they may have to endure. For example, I don't fear the actual moment of death itself, because I believe that the next moment — or soon thereafter — I will be in a far better place. I have, however, feared the process.
How will I go? Will I fade quietly as I snore my last snore? Or will I gasp for my last breath? Will I be joking around to the end, then close my eyes and happily drift off into eternal sleep? Will I suffer from pain or be pain-free? There are endless scenarios, and I am hoping for pain-free and quick. And I'm hoping that it's in God's agenda, too.
However, what if it isn't God's agenda? What if His agenda involves years of pain, years of disintegrating into an unrecognizable, immobile, sickly shell? What if that?
That thought freaked me out the other day. What if that? What if I can't control my movements, what if I speak funny, I drool all over my shirt, I choke when I eat while someone else feeds me?
What if all that and I am alone in a nursing home where those I have loved have stopped coming to visit because they "can't bear to see Mama like that anymore?"
What if the only attention I get is the stares of the curious grandchildren who visit their grandmother once a week, the woman in the room next to mine?
What if?
But, what if NOT?
Necrophobia. Thanatophobia. Names for fear of death or dying, or of things that are dead.
J.K. Rowling wrote in the Harry Potter series, "It is the unknown we fear when we look upon death and darkness, nothing more." And it is there, in the middle of the book, "Harry Potter and the Half-Blood Prince," that I find the words to explain my thoughts. It is the unknown that I fear.
Will there be gasping? Drooling? Choking? Children seeing a disease and not a person? It is the unknown we fear.
If there is a fear of dying, then there must be an opposite. I call this opposite, courage for the future. While courage is not necessarily a state of being, as fear can be, it is an action, a response. A response to act courageously (even in the midst of fear itself).
You may still be afraid, but now you're facing that fear with hope. Hope does not disappoint because with it comes peace, and in peace, fear cannot survive. The kind of pure peace that surpasses all human understanding.
So, what then can I confidently say to fear?
"I know no such thing," she said to herself as the children walked by her door in her room at the nursing home. And then she stuck out her tongue at them, causing them to giggle. Her expressionless face, molded into stone by her disease, began to crumble with her fear and she did the only logical thing she could think to do. She smiled.
***
Note: Parkinson's News Today is strictly a news and information website about the disease. It does not provide medical advice, diagnosis or treatment. This content is not intended to be a substitute for professional medical advice, diagnosis, or treatment. Always seek the advice of your physician or another qualified health provider with any questions you may have regarding a medical condition. Never disregard professional medical advice or delay in seeking it because of something you have read on this website. The opinions expressed in this column are not those of Parkinson's News Today or its parent company, BioNews Services, and are intended to spark discussion about issues pertaining to Parkinson's Disease.