Enjoying the Journey Despite Parkinson's Disease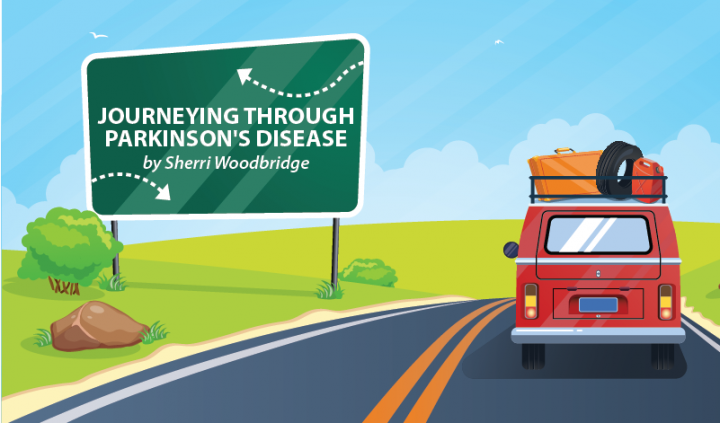 I recently received an email from someone concerned that he may have early signs of Parkinson's disease. I have met others who have PD, but not someone in the throes of wondering if the symptoms he is are experiencing are, in fact, PD.
I can't stop thinking about him. I think it's because it takes me back to my diagnosis, to my days of wondering what was going on. I can relate and understand all too well.
He is scared, wondering if he does have PD. I can look back and see myself where he is now — scared, uncertain, and desperate. I can see now that, although the future is still uncertain, I have been blessed with a wonderful doctor and the support of friends and family, and I've been given the opportunity to encourage others. I couldn't see those things then; all I had was the fear that my future was being taken away and a sense of hopelessness was left in its place.
Isn't the future uncertain for everyone, whether we have been diagnosed with a disease or not? No one knows how the end will turn out or when we will tuck our babies into bed at night for the last time.
I am reminded of one of my favorite quotes: "Dance as if no one is watching, sing as if no one is listening, and live every day as if it were your last."
That is how I want to live each day — whether I am fighting PD or making peace with it. I want to dance without caution, even if I stumble. I want to sing at the top of my lungs, even if others think I'm whispering. And I want live each day as if it is my last, even if I get a tomorrow.
It is a difficult thing to live like that. There are so many distractions and reminders that we are not "whole." Distractions push their way into our daily paths and our bodies struggle to be free from this disease. We can, however, choose to have the attitude of living life to its fullest and enjoying the journey. It may not be the journey we would have chosen for ourselves, but there is good in it. It's always better to wear a face of hope than one of despair.
***
Note: Parkinson's News Today is strictly a news and information website about the disease. It does not provide medical advice, diagnosis or treatment. This content is not intended to be a substitute for professional medical advice, diagnosis, or treatment. Always seek the advice of your physician or another qualified health provider with any questions you may have regarding a medical condition. Never disregard professional medical advice or delay in seeking it because of something you have read on this website. The opinions expressed in this column are not those of Parkinson's News Today or its parent company, BioNews Services, and are intended to spark discussion about issues pertaining to Parkinson's disease.