Parkinson's Disease and a Tulip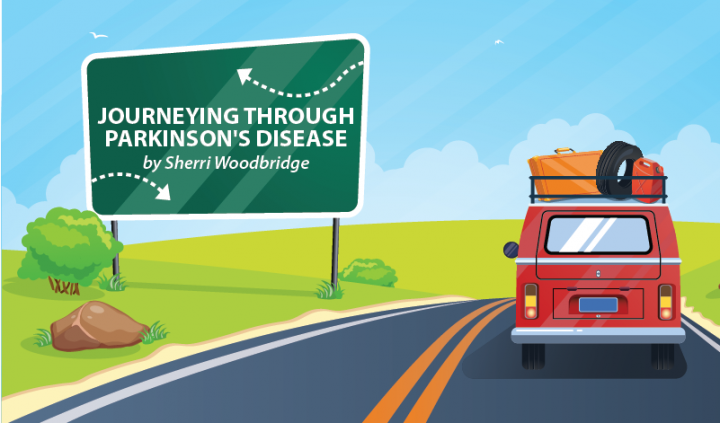 If you were to see a yellow ribbon logo, you'd think of supporting our troops. A pink ribbon is associated with supporting breast cancer awareness. But a tulip?
Ah, the tulip. Several years ago, the red tulip was adopted by the global Parkinson's community to bring awareness to the disease.
The red tulip, with a fringe of white, became the official symbol of Parkinson's disease at the 9th World Parkinson's Disease Day Conference in Luxembourg on April 11, 2005 (although the flower had been associated with Parkinson's awareness since the early 1980s).
The tulip is described in detail as the "exterior being a glowing cardinal red, small feathered white edge, the outer base whitish; the inside, a currant-red to turkey-red, broad feathered white edge, anthers pale yellow."
This particular tulip was developed by J.W.S. Van der Wereld, a Dutch horticulturist who had Parkinson's disease. He named the flower after James Parkinson, the doctor who first described the disease as the "shaking palsy."
There are several different variations of the PD tulip symbol, including:
The Parkinson's Disease Foundation (PDF) specifically uses a yellow tulip to denote optimism and hope. The three petals are used to promote the "symbol" of their three-pointed mission: "Hope through research, education and advocacy." This tulip was redesigned annually for PDF and run as a contest, always incorporating the three petals of the original design. It more recently appears, however, that the yellow three-pronged tulip has been replaced by a blue ribbon design as the new brand for the Parkinson's Disease Foundation.
The tulip has been adopted as a symbol by many Parkinson's organizations around the world and over the years. Similarly, the European Parkinson's Disease Association chose the tulip as the symbol for its logo in 1996.
A more modern red tulip with rounded leaves, recognized by many in the United States as the more recent representation of Parkinson's disease, was designed by early-onset Parkinson's patient Karen Painter.
I decided, upon my query of the different logos, to see just how many different designs I could find that represent Parkinson's disease. There are at least 21 different logos with graphics someone designed. If you include photographs of tulips people used to make a logo, it puts the number over 60, and more than likely there are even more.
My question is this: Wouldn't it be better if we settled on one design to represent this disease? To have a unified front? Like I said, everyone who sees the pink ribbon knows what it stands for. I sometimes get frustrated and feel that we are so spread out as a community and that there is not much unity in terms of research, treatments, good neurologists, etc.
The World Parkinson Congress does a great job of bringing the PD community together as a team: doctors, researchers, and patients. Imagine if we could pull that off more than once every three years. Imagine if … I can dream, can't I?
By the way — Parkinson's disease does have its own ribbon color. Do you know what it is?
***
Note: Parkinson's News Today is strictly a news and information website about the disease. It does not provide medical advice, diagnosis or treatment. This content is not intended to be a substitute for professional medical advice, diagnosis, or treatment. Always seek the advice of your physician or another qualified health provider with any questions you may have regarding a medical condition. Never disregard professional medical advice or delay in seeking it because of something you have read on this website. The opinions expressed in this column are not those of Parkinson's News Today or its parent company, BioNews Services, and are intended to spark discussion about issues pertaining to Parkinson's disease.