Sometimes Grace Hurts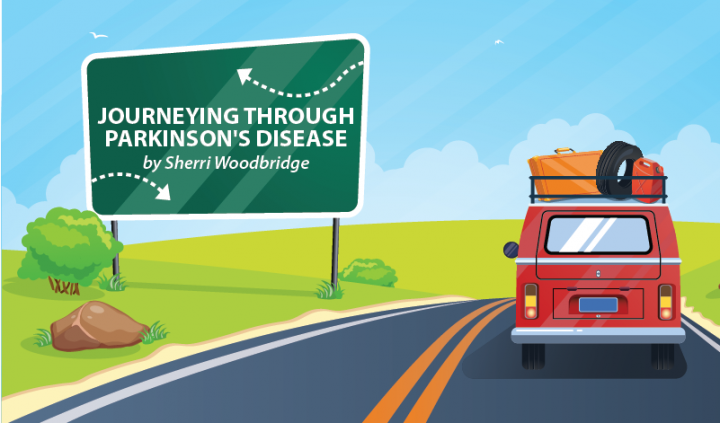 Steven Curtis Chapman said it best:

"I don't even wanna breathe right now
…I don't even wanna be right now
I don't wanna think another thought
…I don't wanna feel this pain I feel 
[but] right now, pain is all I've got."
It was a hard day.
I waved goodbye to my son, his wife, and my two grandchildren as they drove down the street. They were heading north to a new home, new jobs, a new life. Twelve hours away instead of 12 minutes. My two grandchildren — one 5, the other 1 — I had watched almost every day. All day.
I helped those little ones learn to walk. Eat with a spoon. Drink from a cup. I sat in that rocking chair over there and rocked them to sleep. Sang them songs. I read to them the story about the pants with nobody inside of them, by Dr. Seuss. I held them when they were sick or well or when they just wanted to be held. We jumped in puddles, planted flowers, played games, went for walks.
I sat at that table over there and played games with "Boo." We colored, we painted, we had tea parties. Then my son announced a new job opportunity and you can guess the rest. That's why I stood outside on that summer morning, waving goodbye to a car filled with oh-so-precious ones.
I went to the rose garden later, and everywhere I walked, I heard Boo. I saw her chasing blackbirds. I heard her excitement upon finally seeing the elusive jackrabbit we've been tracking for months.
The next day, I worked in the garden and watered her row: larkspur, bachelor buttons, poppies. She was so proud of her little garden. I worked out there all day. I worked until I couldn't move. I worked so I didn't have to think. I watered the ground with tears.
The following day, I still couldn't move because I moved too much the day before. I had lost mobility and gained pain. I sat on the couch and worked on pictures and cried. My grandchildrens' smiles fill my digital albums; I could almost hear the giggles behind those smiles.
The next day, I felt like I was locked in a blackened room — hopeless, lost, empty — weeping for lost things. And it felt like my heart was breaking in two. The crack in my heart a week before was now a massive crevice. The strength that held me together became jello.
God, how am I going to do this? I whispered through tears I hadn't spilled out so hard in so long.
My head told me those two little ones were not mine to hold onto. I was not even their parent. Can a grammy love her little grandchildren so much? Yes. She most definitely can.
I sat on the bathroom floor. I cried more and through the tears, whispered, God, I lived for those kids.
They were my daily dose of laughter, love, smiles, hugs, and joy. God used those little ones to bless me over and above in so many ways never deserved. I viewed them as little disciples, and we talked about God everywhere we went. In everything we did.
How I found the energy to do it every day, only God knows. I napped when they napped and again when they went home. I fought through the pain within my body and never refused to hold them or change diapers, even when I didn't think I could stand the pain another minute. I was determined not to let Parkinson's dictate my life, but my body was screaming to let go. My heart was screaming to hold on. My head was saying it was time. Time to listen to the body. The disease that strives to claim more ground with each passing day was doing its job. It was time to let go.
The grace of God intervened. Sometimes grace hurts. That still, small voice that you can hear because you're not busy making incessant chatter. The comforting, life-giving voice of God.
God, I lived for those kids, I had whispered through tears. And before I could go on to the next thought of despair, He whispered back, "Live for me."
Uncontrollable sobbing became controlled. The tears dried up as a tiny ray of sunshine, a tiny grain of hope took hold deep inside my heart — the crevice began to close. A few more tears fell, not from grief but because of grace. The grace of God. The trustworthy grace of a merciful God.
I don't know what living for Him looks like in the days ahead as I live this life with Parkinson's disease, but as I live for Him, I will trust Him completely. I've been through too much in my lifetime to do anything less.
As I said, Steven Curtis Chapman says it best: "Even when I don't understand, even then I will say …
 You are my God, and I will trust You."
Through losses, heartaches, pain, diseases, we can trust Him.
***
Note: Parkinson's News Today is strictly a news and information website about the disease. It does not provide medical advice, diagnosis or treatment. This content is not intended to be a substitute for professional medical advice, diagnosis, or treatment. Always seek the advice of your physician or another qualified health provider with any questions you may have regarding a medical condition. Never disregard professional medical advice or delay in seeking it because of something you have read on this website. The opinions expressed in this column are not those of Parkinson's News Today or its parent company, BioNews Services, and are intended to spark discussion about issues pertaining to Parkinson's disease.