Mirapex: A Miracle Treatment with Troubling Effects for Some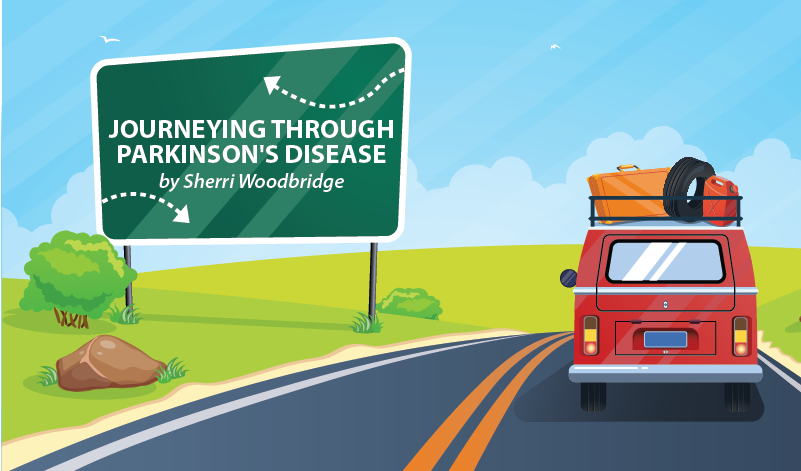 Mirapex (pramipexole), a common treatment for Parkinson's disease, is believed to work by boosting the action of whatever dopamine is available, which is low in people with Parkinson's. It is a dopamine agonist that directly stimulates nerves in the brain that are not naturally being stimulated by dopamine.
Several years ago, my doctor diagnosed me with Parkinson's. Immediately, he placed me on Mirapex (pramipexole dihydrochloride). I can't say that I've had a problem with this particular medication, except that sometimes I felt as if I could lie down right where I was and have a glorious nap about half an hour after taking it.
Although I haven't had many side effects, others have. Just as PD affects each individual differently, so do the medications.
My reactions were mild, and yet at each checkup, my doctor did not fail to ask if I had started having addictive behaviors with gambling, shopping, or sex. Fortunately, I was able to answer no to his questions, but that is not the case with three people I became acquainted with through a PD support group I belong to through Facebook. I am going to call them Cora, Jim, and Carl.
Cora's father is a PD patient and has taken Mirapex for two years. During this time, he developed serious gambling problems, delusions, and hallucinations.
Meanwhile, Jim had been taking Mirapex for restless leg syndrome (RLS), often a complication of PD. He read up on some undesirable side effects that included compulsive gambling, excessive spending, and compulsive, excessive sexual behavior.
What disturbed Jim most was that patients taking Mirapex often are unaware that a change is occurring. Jim began engaging in several of these atypical behaviors. He was unaware that they were actually becoming addictive behaviors. Fortunately for Jim, his doctor recognized that Mirapex was causing the addictions. Jim thought he was the only one with these side effects until his doctor put him in touch with Carl.
Carl first noticed his bowel movements had changed and constipation was regular. He gained 40 pounds in the first five months and couldn't sleep. He understood it was the medication but had another issue: He was embarrassed by the things he couldn't seem to quit doing. He never read the informational insert inside the drug box. He was just following the doctor's orders.
Carl began to lose control sexually, and his internet use became an outlet for improper behavior. He was ashamed and felt isolated in his problem. He went to see a new neurologist and discovered he wasn't alone. Several other PD patients who were prescribed Mirapex were dealing with similar issues. [Such extreme side effects in Mirapex users are considered unusual, but are known and reported. Here's the Mayo Clinic's list of common and uncommon reactions; here's a similar one on Drugs.com. The possibility of "unusual urges" — gambling, compulsive eating, compulsive buying, and increased sex drive —  is also noted on Mirapex's online information page.]
Carl's neurologist diagnosed the problem and he stopped the drug. Sheryl, however, lost everything to gambling before learning the likely cause of her problem. After her house, savings, retirement, husband and children were gone, and she found herself taking money from the church offering, she sought help. Her doctor, too, took her off Mirapex, and her gambling urges ceased.
I also came to know a woman I'll call Becky. Her story isn't as devastating, unless you count Becky's painting the outside of her house 17 times in one year.
While the incidence of such behavior is low — psychiatric effects are estimated to involve 0.1% to 1% of all PD and RLS Mirapex users — it is troubling. So why do physicians continue to prescribe such a drug?
According to the website CanadianMedsUSA, "Mirapex eases the symptoms of Parkinson's disease, a progressive disorder marked by muscle rigidity, weakness, shaking, tremor, and eventually difficulty with walking and talking. Parkinson's disease results from a shortage of the chemical messenger dopamine in certain areas of the brain. Mirapex is believed to work by boosting the action of whatever dopamine is available."
With relief like that, it's hard to not want to take it. It also is a miracle drug of sorts for RLS, providing relief almost instantaneously.
Chances are that your doctor will prescribe Mirapex if your diagnosis is PD or RLS, and most likely you will experience some sort of side effect while you're on it. It is extremely important to keep the communication open between you and your doctor and to make sure you're checking in regularly.
Each case is different. Don't hesitate to seek help if you begin to notice changes or to feel different. You may be fine. It may be nothing. Nevertheless, your health is ultimately your responsibility and hesitation could be costly. Be proactive in your care. It could be what saves your family, your job, and your life.
***
Note: Parkinson's News Today is strictly a news and information website about the disease. It does not provide medical advice, diagnosis or treatment. This content is not intended to be a substitute for professional medical advice, diagnosis, or treatment. Always seek the advice of your physician or another qualified health provider with any questions you may have regarding a medical condition. Never disregard professional medical advice or delay in seeking it because of something you have read on this website. The opinions expressed in this column are not those of Parkinson's News Today or its parent company, BioNews Services, and are intended to spark discussion about issues pertaining to Parkinson's disease.