Medtronic's Deep Brain Stimulator Rep: Help in a Time of Need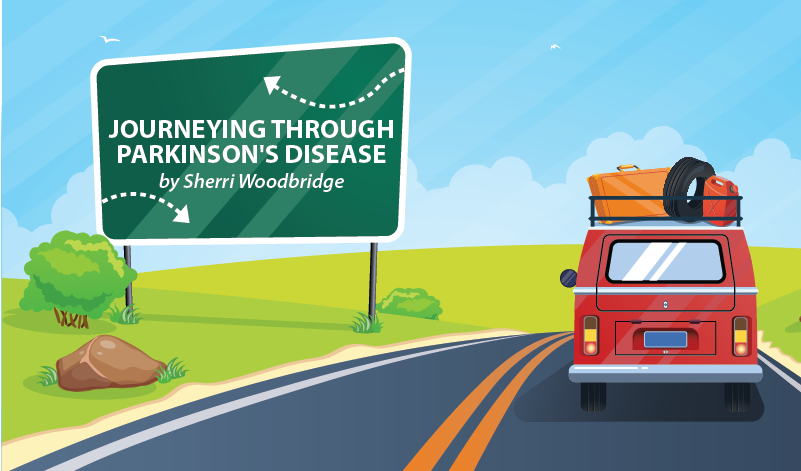 Well, I'm thankful for my neurologist, Eric Lee, MD, and I'm thankful for my neurosurgeon, Matthew Miller, MD, but if I were to label a hero for the recent experience of having my DBS battery replaced, the kudos, accolades, honors, and more would have to go to my Medtronic rep, Blake Wilson, for Medtronic's deep brain stimulator (DBS) replacement battery.
Here's why: Originally scheduled for an 11 a.m. surgery, I was bumped to 10 a.m. That surgery was then bumped to 1 p.m., which lastly became 4 p.m.
In the midst of waiting, unbeknownst to me, Blake had been up since (most likely) 4 a.m. He was coming from Portland, which is in northern Oregon, on a 6 a.m. flight, to bring my new battery. However, due to icy conditions, the airport had shut down completely. So he went back to the parking lot and started his car, turned on the heater, merged onto Highway 5, and began his drive to southern Oregon. He walked into my pre-op room at 3 p.m.
I didn't know the reps personally came to the surgeries. I had never met them before any of my other three DBS surgeries. Each experience is a little different, I suppose.
He introduced himself while the nurse continued prepping me by attempting to place the IV. She was on her fifth prick on the opposite side of where my battery would be placed. (My veins tend to roll, hence the many pricks I go through for any IV inserts or blood draws.) And I was dehydrated from not having any liquids for almost 20 hours. That doesn't help in trying to find veins.
Blake made himself comfortable and settled into a seat next to my husband. He told us a bit about his drive. Meanwhile, the nurse decided to give up on the right hand and wrist and go for the left side. As she made her first prick (the most painful thus far), out of the blue Blake asked me what my favorite ice cream was. At this point the nurse stopped and looked up, thinking about her favorite ice cream, and then started prick number two. At that time Blake asked if I preferred hot fudge or chocolate syrup, and at that point, the nurse found a vein and I happily answered Jamoca Almond Fudge and hot fudge. And yes, the distraction helped me to not focus on the pain.
The Medtronic rep then began to explain about the new battery. It is rechargeable (my old one wasn't) and would last from nine to 12 years (my old one lasted three to four). My movement disorder specialist, Anthony Santiago, MD, MDS, preferred the Medtronic battery/stimulator instead of the St. Jude battery/stimulator, which my "interim" neurologist preferred. I will start to see my MDS again after the first of the year. I have been under his care for 11 out of the 13 years since my diagnosis, and he knows my brain better than anyone else. After discussing it with my husband, and with my neurosurgeon not having a preference, we went with Medtronic.
And I am so grateful we did, if only for these very big reasons, which I was unaware of prior to this surgery:
The St. Jude stimulator is considered the DBS "shiny new toy," as Blake pointed out. Although it is good, it only has been in use two to three years, compared with Medtronic's good track record of over 20 years.
Medtronic voids all warranties for their DBS implanted wires should the patient choose to change manufacturers for the battery/stimulator unit. (This is reason enough to stick with Medtronic for a battery replacement.)
Medtronic is currently the only DBS manufacturer that allows you to have an MRI.
These are all extremely important issues to consider when choosing a new DBS implant/battery or replacement.
Eventually, I was taken to surgery. Later, at nearly 6 p.m. and shortly after waking, Blake poked his head around the door to check in on me. With the same winsome attitude and smile, he checked the unit settings, made sure everything was working as it should be, and bid farewell.
So, what makes Blake Wilson of Medtronic my hero? He came at the right time, even though he felt he was late, due to the weather. He took a physically painful situation (trying to find a vein) and created a yummy distraction. He was personable, very knowledgeable, and represented his company well. And … he may have saved my life down the road by sharing vital information every DBS patient should know regarding their equipment.
All to say, round four of my DBS surgery experiences went well, thanks especially this time to Blake Wilson of Medtronic. You do your company proud.
Note: Blake also shared that Medtronic is currently working on a rechargeable battery replacement that will have a lifespan of up to 30 years. Woah, dude!
***
Note: Parkinson's News Today is strictly a news and information website about the disease. It does not provide medical advice, diagnosis or treatment. This content is not intended to be a substitute for professional medical advice, diagnosis, or treatment. Always seek the advice of your physician or another qualified health provider with any questions you may have regarding a medical condition. Never disregard professional medical advice or delay in seeking it because of something you have read on this website. The opinions expressed in this column are not those of Parkinson's News Today or its parent company, BioNews Services, and are intended to spark discussion about issues pertaining to Parkinson's Disease.