Hope Is Medicine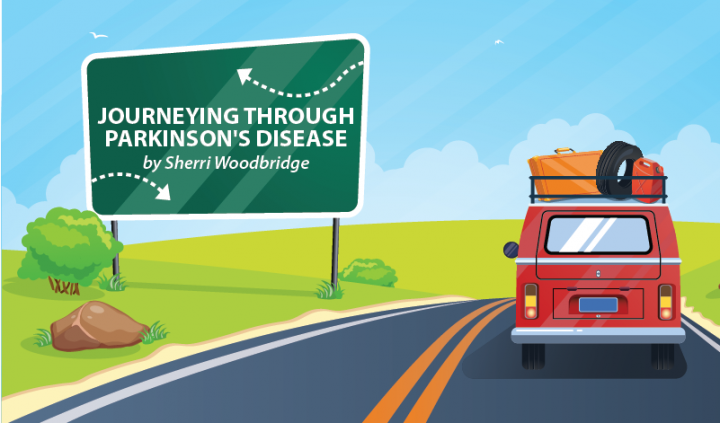 In a conference I attended on Parkinson's disease a few years back, one of the speakers stated, "Hope is medicine." In many ways, that is so true. Fyodor Dostoevsky said, "To live without hope is to cease to live." As a Parkinson's patient, it may be hard to see, find, or feel hope.
Depression can be one of the first overlooked symptoms while Parkinson's is making its mark in your life. By the time of diagnosis, you may feel like your whole world has caved in, and diagnosis is like a thousand-ton weight that has just landed on top of you as you lie there in a cave of grief.
One of the hardest things for us to talk about, much less deal with as a people in general, is depression. The difficulty of dealing with it only increases when you have a condition like PD, which can lend itself to making depression a star player. It can take a toll on the relationship between the patient and the caregiver, especially if patients neglect or forget to take "happy pills." It is my firm belief that if we are not taking care of ourselves emotionally and mentally, it will be a struggle to care for ourselves physically. When our mind is not functioning well, we tend to look at our disease with a somewhat distorted vision, making it even harder than it already is to handle. Often, the distorted view only continues our mental downward spiral.
To those struggling to find anything good in this life with Parkinson's disease: Are you struggling with an outlook of despair and hopelessness? If so, do you think you may be someone who could benefit from help through an antidepressant? This is nothing to be ashamed of, for having PD is real and so is the depression that clings to it. I have told my husband (my caregiver) that he has my permission to ask (when I feel like giving up in life) whether I've missed a dose of my meds. I can, within two missed doses, go from having a good day to wanting it all to end. It's extremely hard, if not impossible, to care for yourself when your desire to keep going is all but gone. But when that desire to live your life to the fullest in spite of PD is there and healthy, this life can be a wonderful thing.
How can a life with Parkinson's disease be a wonderful thing? As with any disease, it can make you think twice about your view of life. Your life, in particular. Where you may have once thought of yourself as insignificant, worthless, etc., you now (whether you realize it or not) have found that you are of value. Why else would you seek out a doctor's care? A support group? Because you matter. You may not have worked through the whys or the hows but somewhere, consciously or not, you have realized that your life means something.
Because your life matters. Your quality of life should matter to the fullest extent of which you are capable.
For example, if you can offer some time to one less fortunate — like reading to a hospital patient or listening to a housebound vet tell of his adventures — do it. Doing activities like this can often remind us that things could be worse, and it always feels good to be able to help another.
If you can sing, sing. It's good for the heart and especially for those with PD — good for the voice.
If you love to do artsy things, don't stop because of PD. If you have to change to a different art form, change. Just don't quit.
Walk, if you can. This is good for the muscles, good for your heart, good for the spirit. If only intentionally around the house, walk.
Talk to someone. When we feel like a burden, we can often shut down. This is when I find it hardest to open up, and when I find it most needful to do. Talk to someone. Let them remind you of the truth — you do matter. They'll remind you that you are here for a reason and gently ask, "By the way, did you take your happy pill today?"
Living with Parkinson's disease is hard. It's a day-to-day battle of pain, a fight for control, and an acceptance for the unwanted. It's learning how to live a new normal while everyone else continues with the familiar. It's learning to realize you matter and that there's a reason you were chosen to carry this load, to walk this path. So, while on this journey they call Parkinson's disease, take care of you. Take good care of you. And don't forget to take your meds.
"If you're reading this…
Congratulations, you're alive.
If that's not something to smile about,
then I don't know what is."
–Chad Sugg, "Monsters Under Your Head"
***
Note: Parkinson's News Today is strictly a news and information website about the disease. It does not provide medical advice, diagnosis or treatment. This content is not intended to be a substitute for professional medical advice, diagnosis, or treatment. Always seek the advice of your physician or another qualified health provider with any questions you may have regarding a medical condition. Never disregard professional medical advice or delay in seeking it because of something you have read on this website. The opinions expressed in this column are not those of Parkinson's News Today or its parent company, BioNews Services, and are intended to spark discussion about issues pertaining to Parkinson's disease.