How to Get Through the Cold of Winter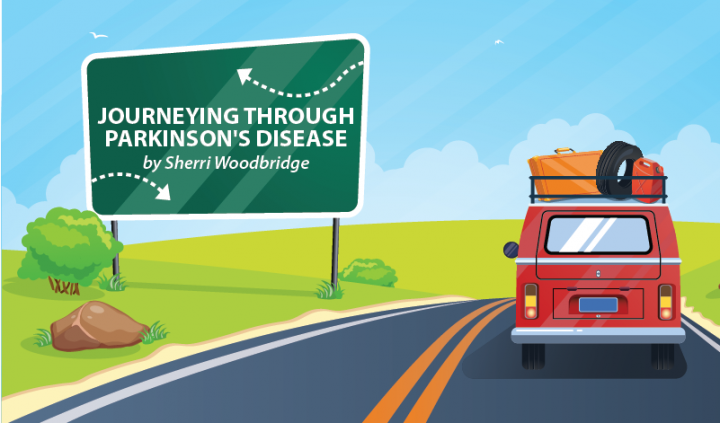 Winter has just about landed upon us, and it's getting to be that time of year when we hang up garden tools, freeze-proof the outside water spigots, and pull out the heavy sweaters and rain boots. For many of us, it also means trying to get warm and comfortable with our Parkinson's disease while freezing as we watch the snow fall outside our windows.
One of the inconveniences of Parkinson's is that changes in temperature outside can create pain and discomfort.
When winter slowly creeps upon us, our symptoms can slowly intensify. Sometimes it's hard to link the weather to our discomfort until one day we realize the seasons have definitely merged from one into another.
The crisp, cool days of autumn are just about over, and the frosty, frigid days of winter are almost here to stay.
Does the cold make your PD more unbearable? Most people with Parkinson's would respond with a resounding yes. If you aren't one of those people, be grateful. If you are, by now you've probably noticed more stiffness, especially in the evenings as the warmth of whatever sun remains slowly hides behind the horizon.
The winter months can cause your tremors to worsen. They can contribute to an increase in gait problems as well as problems with balance and stiffness. Pain can become your closest friend. 
How can you survive another winter?
When sleeping, try an electric blanket, which hopefully will eliminate the cold that often permeates the body and causes aches. Throw blankets used for the couch now come in heated varieties that make reading or watching TV more pleasant.
If you're shopping for a new car, don't forget to check out the heated seat option. They make trips, short or long, easier to bear.
To alleviate stiffness, arnica gel and magnesium spray have worked well for me to loosen up muscles.
Keep your feet warm and wear a sweater or sweatshirt. Layer up. Once you get a chill in your bones, it's hard to get warm. When you go outside, put on some tights to give you an added layer of warmth. Warm up on the inside with a cup of tea or hot chocolate. And don't forget the oldest remedy: Snuggle up with a good book in front of a roaring fireplace. If you don't have a fireplace, light a candle and pretend.
Merry winter!
***
Note: Parkinson's News Today is strictly a news and information website about the disease. It does not provide medical advice, diagnosis or treatment. This content is not intended to be a substitute for professional medical advice, diagnosis, or treatment. Always seek the advice of your physician or another qualified health provider with any questions you may have regarding a medical condition. Never disregard professional medical advice or delay in seeking it because of something you have read on this website. The opinions expressed in this column are not those of Parkinson's News Today or its parent company, BioNews Services, and are intended to spark discussion about issues pertaining to Parkinson's disease.