Grandparenting with Parkinson's Disease: Part 2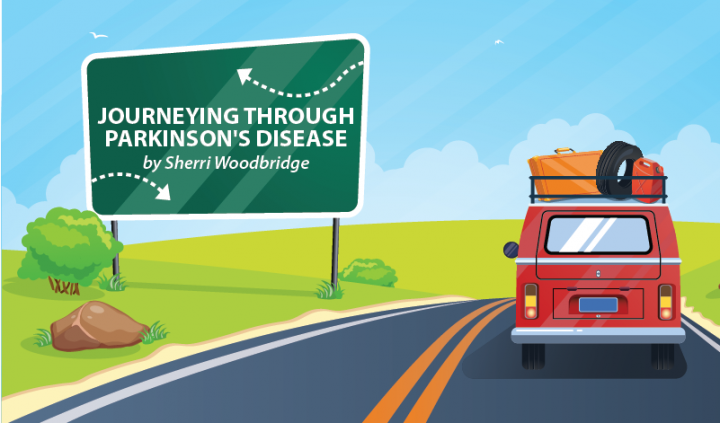 Second in a series. Read part one here.
In my last column, I shared about grandparenting with Parkinson's disease. Today, I will give you concrete ways to have a blast with your grandkids (or young kids) without losing your mind or your strength because of Parkinson's.
Children love to bake and cook. Make or find an apron they can get messy in and make cookies. This is one activity all my grandchildren love doing with their grandpa and me. It will be messy, but what's more important? A clean kitchen or freshly baked cookies made with your grandchild?
Children love to garden. Have some child-size garden tools available for your little helper. You might as well get the normal size because they're going to want to use yours anyhow! A hand shovel, a small watering can, and a short rake are good for starters. (The small, plastic leaf rakes for hard-to-reach places are good child-sized rakes.) My grandson uses every tool I use, so be ready to teach and supervise.
Kids love art projects. I have a child-sized art easel I purchased at IKEA for $15 a few years ago. It is a perfect size and has lasted outside on the deck for over eight years. Use fingerprint paint and then you don't have to worry about staining clothes or the deck or floor. Use a kitchen apron for added protection.
Visit the Dollar Store and thrift shops with your new best friends. Crayons, silly string, construction paper, sidewalk chalk, and other crafty items await you at a bargain price. I have gotten small pom-poms and small, square foam pieces at the Dollar Store, and they have lasted two years for make-do snowball type wars inside the house. They've also become the rocks for the dump truck and more. Total cost: $2.
My grandson loves to play with balls. A bag of balloons is great for make-do volleyballs for inside the house. He also loves silly string and, surprisingly, it's not a pain to clean up. That, however, is for outside.
Every kid loves sandboxes, but so do the neighbor's cats. I put a small, round (about 36" in diameter) black plastic pond form I bought at the neighborhood garden shop on the back deck (where the sand stays dry) for a sandbox. Before my grandson goes home, we pile all the outside toys in it and then there's no room for cats.
I bought a roll of brown grocery type paper at the Dollar Store and unrolled it flat onto the deck. I took an old cookie tray (you could use throw-away foil ones), put different colors of finger paint in it and placed it at one end of the paper and let him put his bare feet in it and walk around on the paper. We framed part of it as a gift for mom and dad, and let mom use the rest for wrapping paper.
Look for other grandmas who watch their grandchildren and get to know them, even meet them at the park one day. The mall playgrounds, indoor play areas, parks, and more are good places to meet new friends for the both of you. Malls are also good places to take the little one to walk early in the morning before the crowds begin.
If you have cleaning to do, why not let the kids help? While I cleaned the toilet one day, I gave my grandson a plastic spray bottle with water in it and a sponge, and sitting inside of it, he "cleaned" the tub.
There are so many other things you could do that are easy on you. Some things to keep in mind if you know you're going to have a child over for the day:
Don't use up your energy today if you know you'll be watching them tomorrow.
They are most important, so learn to leave the housework. It will still be there. They may not be, and they won't stay little very long.
Carry your phone everywhere you go when they are with you (and when they aren't) in case you need help. I called my husband last summer to get us from the park down the street because I knew I wasn't going to make it home.
Do you have any suggestions on grandparenting with Parkinson's disease you might share?
***
Note: Parkinson's News Today is strictly a news and information website about the disease. It does not provide medical advice, diagnosis or treatment. This content is not intended to be a substitute for professional medical advice, diagnosis, or treatment. Always seek the advice of your physician or another qualified health provider with any questions you may have regarding a medical condition. Never disregard professional medical advice or delay in seeking it because of something you have read on this website. The opinions expressed in this column are not those of Parkinson's News Today or its parent company, BioNews Services, and are intended to spark discussion about issues pertaining to Parkinson's disease.