Grandparenting with Parkinson's Disease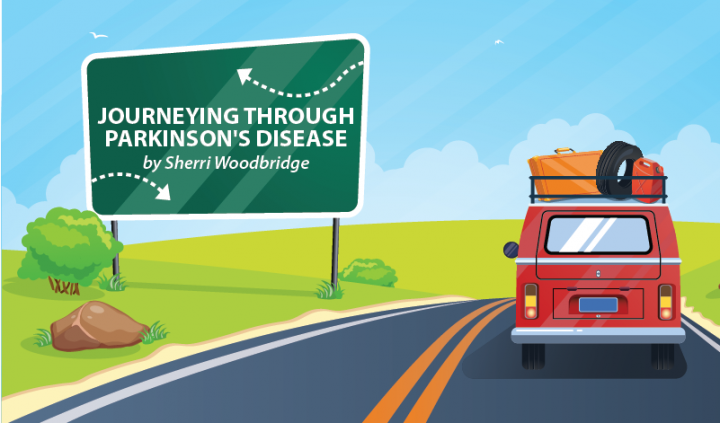 You'll soon be blessed with your first grandchild. The news brings joy to your ears and puts a spring in your step, until you begin to reevaluate: You have Parkinson's disease. Will you prove to be of no use? Will you be a burden? A bother? Just in the way? Or somewhat of an asset? Can you be a help to your children on their new adventure — your grand, new adventure? What can you expect?
I became "Grammy" when my first grandchild, a beautiful little girl was born four years after my Parkinson's disease diagnosis.
I was in a fairly good place physically. I was slower, but still capable of walking on my own and getting around. I was losing upper body strength, but I began watching my granddaughter every day when she was 6 months old. Babies are born small and grow into big people, not vice versa. So, while I watched my granddaughter grow, I noticed I was growing stronger in my upper body. My granddaughter had become my "home gym."
I now have three grandchildren; the youngest is a 3-year-old whom I watch every day. On certain days, because of my health, my grandson and I take "our" activities at a slower pace. On other days, I need a little extra time. That's one blessing of being around smaller children. Everything fascinates them. They stop to notice things instead of hurrying by with an eagerness to get to their destination at a record pace. And children bring joy into our lives that nothing else can compare to. They are good in uplifting our souls and our spirits.
My husband is unemployed, which has been a serious hardship on his desire to support his family financially. But often I look out the window and, with tears silently filling my eyes, I give a prayer of thanksgiving for what God has done. God knew my heart would yearn to watch my grandkids — all of them — if their parents needed to work. God also knew, that in my present condition with Parkinson's disease, I wouldn't be able to do it day in and day out, alone. He gave me my husband as my caregiver. He is an exceptional caregiver to me and helps tremendously in the care of his little grandson.
I needed to learn to make some changes, though, to be able to watch my grandkids. I have had to:
Let go of my pride.
Let others help me.
Recognize every single need has been filled month in and month out.
Let go of my perfectionist personality and let things wait until I have time to clean them or until I have the energy to do it.
Realize some things are no longer as important as they once were, like housework.
What might you, as a grandparent, be able to do with your grandchildren when you have PD? For those who are still able to get around independently, you know from having your own children that they love to go on walks and "explore." Walking is one good exercise for grandparents with Parkinson's disease. Play games as you walk. "I spy …," pretending to fly, looking for ladybugs, and naming different flower types and their colors are all fun ways to spend a sunny day outside, and they are easy on grandma and grandpa. On rainy days, you'll find us jumping in puddles. Make sure to keep a spare pair of rubber boots and a raincoat at your house. Thrift stores are good places to look for spare rain gear.
Check my column in a couple of days. I'll share specific ways to have fun with your little ones without losing your mind or your strength!
***
Note: Parkinson's News Today is strictly a news and information website about the disease. It does not provide medical advice, diagnosis or treatment. This content is not intended to be a substitute for professional medical advice, diagnosis, or treatment. Always seek the advice of your physician or another qualified health provider with any questions you may have regarding a medical condition. Never disregard professional medical advice or delay in seeking it because of something you have read on this website. The opinions expressed in this column are not those of Parkinson's News Today or its parent company, BioNews Services, and are intended to spark discussion about issues pertaining to Parkinson's disease.