Flee or Fight: Which Do You Choose?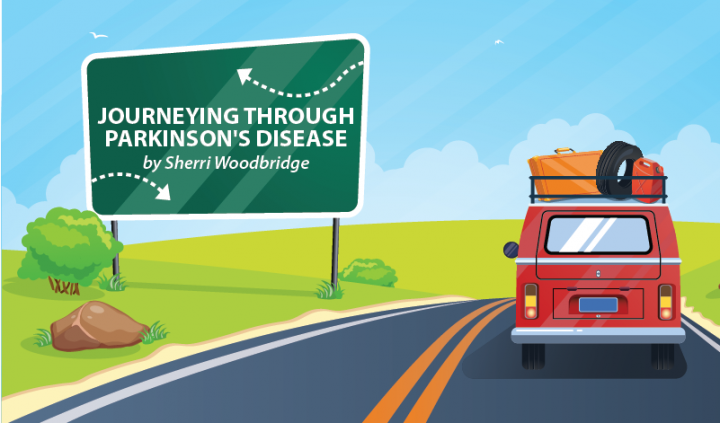 As a young parent, it is often hard to realize how fast time slips away. You're too busy changing diapers, refilling milk bottles, wiping dirty faces, and running bath water. You're doing tubs of laundry daily and wiping up spills hourly. You're consumed with the next activity, whether it be a school baseball game or homework assistance.
Through all of the busyness, you lose sight of the reality this could be one of the "lasts." The last rocking chair moment. The last bottle feeding while you hold your not-so-little-one-anymore. The last Boy Scout camp out.
As my grandkids grow, there have been times I've wondered if it was the last day for opportunities to rock them because they won't fit on my lap any longer. Will today be the last day for my granddaughter to be excited to see me as she runs into my arms when I pick her up from her preschool? Will today be the last day my grandson will be enamored with a hummingbird and wave "bye-bye" as it flies away? Will this be the last day my youngest grandson tries to roll over because tomorrow he won't need to try anymore, having another life moment for which he can claim victory?
Sometimes "growing up" in life can bring us down. The important thing for me to remember is it's dangerous to stay down. When dealing with a chronic disease on a daily basis (constant pain, loss of mobility, confusion, whatever comes with whatever you have), we can easily find ourselves dying in our spirit. We lose the desire to be a part of the fleeting days. We want to "fleet" right along with them. Life is sometimes unbearable.
The fleeting days, the hard days, are partly why I watch my grandkids. Life is so very precious, and tomorrow isn't promised. We aren't promised endless opportunities to spend time with those who mean the most to us. We might choke on an olive at supper, and that will be it. We may get another tomorrow, but we don't know we'll have energy or strength or a clear mind.
Knowing PD's path and the road it could choose for me, I may avoid the olive choking incident but still be left with the inability to do much of anything in the years to come with my husband, my kids, and my grandkids.
And so, I must make a choice. In lieu of the pain, loss of movement, lack of energy, strength, and everything else that can come into play with a chronic disease: Do I say forget it and give in to that dying spirit? Or do I endure through the pain, the frustration of losing control of my body and mind, and keep fighting this thing?
I choose to fight.
There may be some reading this today who are not so sure. Some who have been fighting much longer, much harder, than I have. That is what prompted this post. Someone may feel like giving up, like giving in. 
Please don't. 
If you don't have the strength to fight emotionally, write me, leave a comment, or message me on Facebook. Something. You are not in this alone. I will fight with you. I will fight for you. I've been there in the dark places, and fighting is so much better because even in pain, in the unknown, life is precious. And if we fight together, we may just beat this thing.
***
Note: Parkinson's News Today is strictly a news and information website about the disease. It does not provide medical advice, diagnosis or treatment. This content is not intended to be a substitute for professional medical advice, diagnosis, or treatment. Always seek the advice of your physician or another qualified health provider with any questions you may have regarding a medical condition. Never disregard professional medical advice or delay in seeking it because of something you have read on this website. The opinions expressed in this column are not those of Parkinson's News Today or its parent company, BioNews Services, and are intended to spark discussion about issues pertaining to Parkinson's disease.