The Games People Play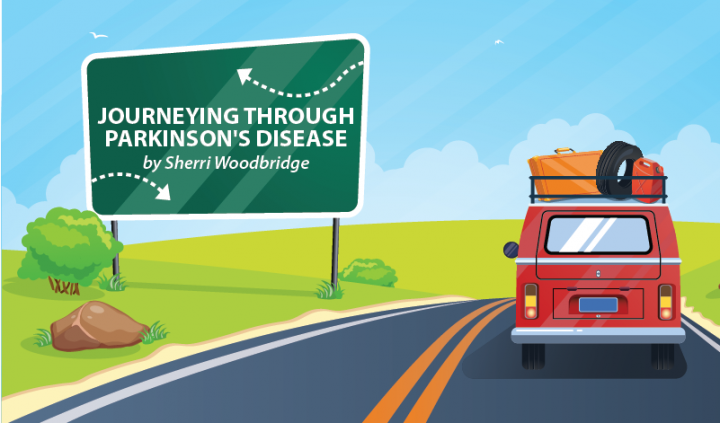 I had every good intention of writing a column about my first experience with Rock Steady Boxing last week, but alas, things don't always work out as planned.
My first attempt
A week ago, I walked into a gym settled in a nearby valley on a beautiful farm. I was pretty tired, as I had one of my Parkinson's-induced fitful sleeps and awoke with a migraine. I thought I could pull off my first boxing-with-Parkinson's encounter, but I left Higs Gym holding an empty paper cup in front of me all the way home in case I suddenly needed to throw up into it. I don't remember much of anything from that night because I felt so sick. I got home at 7 p.m. and crawled right into bed and didn't wake up until 8 a.m. the following morning.
My second attempt
So … last night was my second attempt. Part of me was nervous about trying again, but I pulled open the doors and walked in. 
I was a little early. My husband and I pulled up stools and watched the end of the kids' jiujitsu class. The children sat on the mat, listening to their instructor tell them about David and Goliath. I watched some people I had met the previous week come in. Within a few minutes, a changing of the guard occurred as the kids exited the gym and the Parkinson's boxers took the mat.
Divided into two teams, we started by pushing a padded cylinder across the mat. It was a little tougher than it looked. I couldn't figure out why everyone on my team (all men) were glaring at me. Were they mad a girl was on their team? I passed another teammate with the same expression, and it dawned on me as if someone had hit me over the head with a bat: The masked face! The stone face! They have it, too!
I have written about PD for over 12 years, talked about it for over 14, and lived with it for probably over 30. However, I have only really known a handful of people with it, and I haven't spent oodles of time with them to compare symptoms. But last night, I saw 12 other people wearing my masked face. I don't know why, but I wanted to sing and shout! Call it crazy or call it community. Either works.
After our team won, we were divided into groups of two and rotated to six different stations: sit-ups, climbing a cargo net (which just about ripped my hands off), rope thingies, leg lifts, jump-rope, and more … 
Community
We continued through other drills and finished off boxing (noncontact) with the instructors. It was harder than I expected, requiring stamina and perseverance I forgot I had. The class was 75 minutes but seemed like 20 or 30. I drank a lot of water and sweated a lot, but I didn't get sick. I wasn't fast, but I finished. And I'm goin' back tomorrow. Call me crazy or call it community. I liked the community.
***
Note: Parkinson's News Today is strictly a news and information website about the disease. It does not provide medical advice, diagnosis or treatment. This content is not intended to be a substitute for professional medical advice, diagnosis, or treatment. Always seek the advice of your physician or another qualified health provider with any questions you may have regarding a medical condition. Never disregard professional medical advice or delay in seeking it because of something you have read on this website. The opinions expressed in this column are not those of Parkinson's News Today or its parent company, BioNews Services, and are intended to spark discussion about issues pertaining to Parkinson's disease.