Parkinson's Disease Is Enough of a Stinker Without Sweat Problems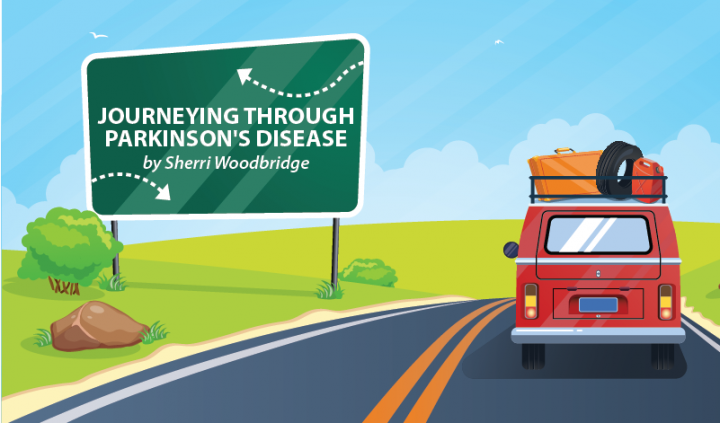 Parkinson's disease can be difficult to live with, and excessive sweating adds to the mix. People with PD have a higher likelihood of emitting unfavorable odors because a person with PD can perspire more than someone who doesn't have it.
"When Parkinson's affects the autonomic nervous system, it loses its ability to regulate the body, which can cause changes in the skin and sweat glands," Melanie Haiken wrote in a column for Caring.com. "Some people find themselves sweating uncontrollably when there's no apparent reason, such as heat or anxiety. For a woman, these attacks may feel much like the hot flashes of menopause. The official term for this symptom is hyperhidrosis. … This condition can also show up in the form of excessively oily skin or an oily scalp resulting in dandruff."
In the summer here in Southern Oregon, where I live, it can get rather warm. I love to garden, and so I can often be found outside soaking up vitamin D while working in my yard. I don't, however, like the endless perspiration it creates. It has been quite embarrassing, on several occasions, when a neighbor has walked by to say hello and I turned around to acknowledge their greeting with sweat pouring down my face and dripping onto my shirt below. Their response was one of concern when they looked at me, diagnosing me with an imminent heart attack if I didn't go in immediately to cool down and rest.
Because I have Parkinson's and they don't, and because I know excessive sweating can be part of the disease and they don't, it leaves much room for frustration. And, as we are all aware, excessive sweating leads to excessive unfavorable odor. For the person with PD, this can be a quandary in that we can be physically challenged in yet another area: sense of smell. It may be slowly deteriorating or may have left altogether.
Therefore, it is important to stay on top of your hygiene tactics. For example, give someone you trust permission to let you know if you are ever giving off a foul odor. If they are a trusted friend, spouse, caregiver, whatever, they will be telling you in love. Try different deodorants until you find one you like.
Hang in there. This journey can be stinkin' hard, but we're in it together.
***
Note: Parkinson's News Today is strictly a news and information website about the disease. It does not provide medical advice, diagnosis or treatment. This content is not intended to be a substitute for professional medical advice, diagnosis, or treatment. Always seek the advice of your physician or another qualified health provider with any questions you may have regarding a medical condition. Never disregard professional medical advice or delay in seeking it because of something you have read on this website. The opinions expressed in this column are not those of Parkinson's News Today or its parent company, BioNews Services, and are intended to spark discussion about issues pertaining to Parkinson's disease.