Finding Fulfillment in My Life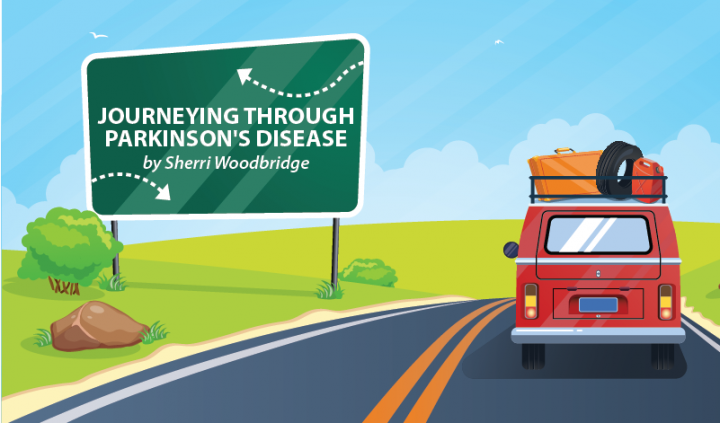 I think I have lived long enough to learn (although it's an ongoing process), that as hard as I may seek, no one or nothing but God can fill the hole inside my heart. I believe I was born with this hole. Broken at birth, so to speak.
I have sought friends and things, both consciously and subconsciously. A husband, no matter how loving, can't fill this hole, nor a child, no matter how loved, can fill the deep chasm that cries out for fulfillment and wholeness.
I stumble often and again, consistently and constantly, telling myself that just a hug, just an "I love you," or just some extra patience extended toward me will go a long way to filling me up. These things I seek, these things I long for — I tell myself they will fill a little bit of that empty space.
But, they don't. And having a chronic illness can often make that hole seem so much darker and so much deeper. I feel fractured and damaged. I feel incomplete, as if a part of me is missing.
It isn't anyone's fault. There is no blame to hand off. It is a case of trying to fill a hole made intentionally by a God who wants me to realize He put it there and only He can fill it.
When I stop and recognize that truth, slow down enough to dwell on what that really means, I begin to drink His love, His forgiveness, and His sovereignty. I begin to experience His blessings of fullness and a beautiful new wholeness.
I find myself setting others free from the impossible expectations I have imposed upon them, and in the process, I free myself. I may have been born into this world broken and in need, but I will leave whole and not wanting for anything.
***
Note: Parkinson's News Today is strictly a news and information website about the disease. It does not provide medical advice, diagnosis or treatment. This content is not intended to be a substitute for professional medical advice, diagnosis, or treatment. Always seek the advice of your physician or another qualified health provider with any questions you may have regarding a medical condition. Never disregard professional medical advice or delay in seeking it because of something you have read on this website. The opinions expressed in this column are not those of Parkinson's News Today or its parent company, BioNews Services, and are intended to spark discussion about issues pertaining to Parkinson's Disease.