My Spouse Has Parkinson's Disease, So I'm Going Out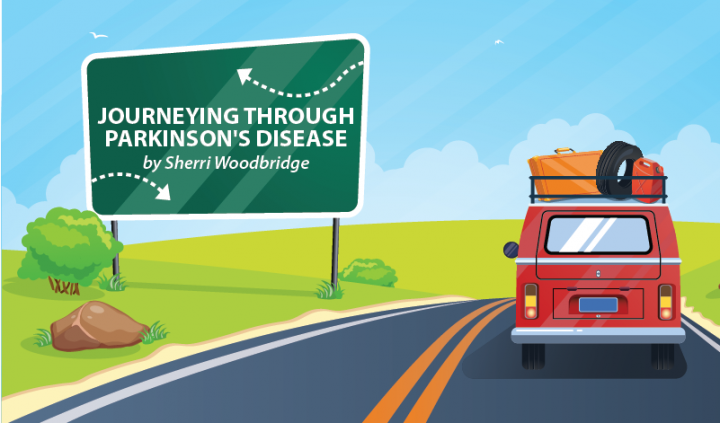 The Press Democrat published the following question and reply from the "Dear Abby" column just this past week:
"I'm a 72-year-old married woman. My husband has atypical Parkinson's and can no longer talk or walk … I need someone to talk to, to share life with. I tell my husband what I do each day, but of course, there is no feedback. …

"Can I date? If I explained to him how I need companionship, he might agree. But am I being selfish? … I feel like my life is over. … I feel like I'm dying."
Dear Abby replied:
"I think it would be not only selfish but cruel to tell your husband you need companionship and want to seek another relationship. How would you feel if you were in his position, unable to walk or talk, and he said that to you?"
I think about the coming years and think about how that could be my husband writing Dear Abby. It might go something like:
Dear Abby,
I am a 58-year-old man. My wife has regular (that's relative) Parkinson's disease. I have to put on her socks and shoes, let her use the grocery cart to stabilize her mobility issues, fix her meals without making them too spicy, make sure she takes her meds on time so she doesn't get crabby and start shaking like the washing machine on the spin cycle, and well, you can fill in the blanks.
Can I see other women? I mean, she's just not as attractive as she was when I first saw her and told myself, "I'm gonna marry that girl." Well, "that" girl is gone. The girl of 40 years ago now shuffles like a penguin, and I have to walk slower than I'd like to "keep up" with her. You know what I mean? The sparks just aren't there, even though we got married on the Fourth of July. What do I do? I want a real relationship.
My husband is a caring, good man and would never write that, and I am sure he doesn't feel that way. This is a hypothetical situation, stemming from the real letter penned to Ms. Abby. But I am sure there are plenty of spouses, caregivers, partners, and the like who feel that way. And there are just as many, if not more, people with Parkinson's disease who wish they could go back in time and make the choice not to marry if they could have seen the future. If they could have seen the burden they were going to become to the one they pledged their life to.
But we can't go back in time, and we don't get a do-over. We have to make the best of the moments given now. Today.
We've got to talk about the hard things now, while still able. Make some decisions now while we still have use of our brains. Decide together whether our spouse can go dancing with their new girlfriend (or boyfriend) while we stay home alone staring at the ceiling.
Can you imagine?
I believe, no matter the faraway look in our loved one's eyes, that there is still someone inside who feels. Yes, they want their spouse to enjoy their life, keep in touch with friends, go to a movie with one of the kids. But date?
I am sure there are some who give their consent and even perhaps their blessing. But that's not what the majority go into marriage with — a clause to retreat should the going get tough. They choose "till death do us part."
Some people retreat completely when they hear the diagnosis of PD. They choose to go back on their promise and get out. And then there are some who dive into their new role of caregiver and look like angels, or at least, heroes.
If you are a caregiver, may I suggest the same that Ms. Abby did? Find yourself a support group to get involved in. And if you don't have a friend that you feel you can talk to about your struggles, find yourself a new friend. If your grown children don't live near you so they can offer some help, a move on someone's part might be worth the consideration.
But dating? No. My personal opinion, but no.
Pick up the phone and dial the American Parkinson Disease Association at 800-223-2732. They can assist in finding a support group near you.
***
Note: Parkinson's News Today is strictly a news and information website about the disease. It does not provide medical advice, diagnosis or treatment. This content is not intended to be a substitute for professional medical advice, diagnosis, or treatment. Always seek the advice of your physician or another qualified health provider with any questions you may have regarding a medical condition. Never disregard professional medical advice or delay in seeking it because of something you have read on this website. The opinions expressed in this column are not those of Parkinson's News Today or its parent company, BioNews Services, and are intended to spark discussion about issues pertaining to Parkinson's disease.