Tangled Up with Dementia in Parkinson's Disease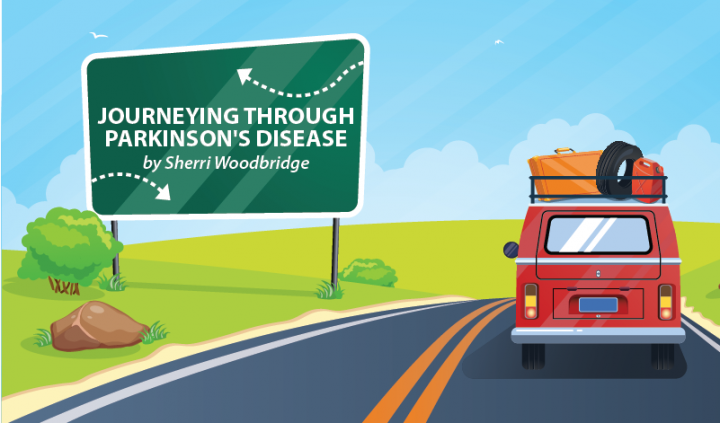 A reader recently posed the following question: "Why are there never any comments on dementia in regards to Parkinson's disease? It is very real, and 40 percent of Parkinson's patients deal with it."
So, I began looking into it. My answer could have been, "Because I don't want to think about that stuff."
The idea that this disease could dominate my mind (as opposed to taking over my "brain"), among the other things it's already taken from me, is frightening. And it's a real possibility.
It is estimated that 50 to 80 percent of people with Parkinson's disease (PD) will develop dementia. It takes about 10 years from the onset of PD to develop dementia, according to the Alzheimer's Association.
In those with PD dementia, "plaques" and "tangles" are present. Plaques (not the kind dentist removes from your teeth) are deposits of a type of protein that form around nerve cells. These little monsters begin to cling to one another and form clumps, plaques, which prevent nerve cells from sending messages to each other properly.
Tangles, not the kind you comb out of your hair, are formed of tau protein, found in nerve cells. They are either on their way or have made it to death row. They bunch together, twisting around each other and forming tangles of nerve cell fibers. While tangling up the parallel strands of tau protein nerve cells, they fall apart, disintegrate, and cripple the cells' communication system.
While this is going on, unawares to the patient, the plaques and the tangles continue to gather inside of the brain, causing other nice and healthy nerve cells to eventually wither away and die a silent death, leading to shrinkage in the area of the brain in which these little monsters had their fun fest.
Plaques and tangles present further complications in people with Parkinson's, as these are the hallmark brain changes linked to Alzheimer's disease.
I warned you. I told you we didn't want to think about this stuff. But, unfortunately, it's a part of the reality of Parkinson's disease we must be aware of, not so we can worry and fret, but so that we can receive treatment sooner rather than later.
***
Note: Parkinson's News Today is strictly a news and information website about the disease. It does not provide medical advice, diagnosis or treatment. This content is not intended to be a substitute for professional medical advice, diagnosis, or treatment. Always seek the advice of your physician or another qualified health provider with any questions you may have regarding a medical condition. Never disregard professional medical advice or delay in seeking it because of something you have read on this website. The opinions expressed in this column are not those of Parkinson's News Today or its parent company, BioNews Services, and are intended to spark discussion about issues pertaining to Parkinson's disease.