Combating the Fear of Parkinson's Disease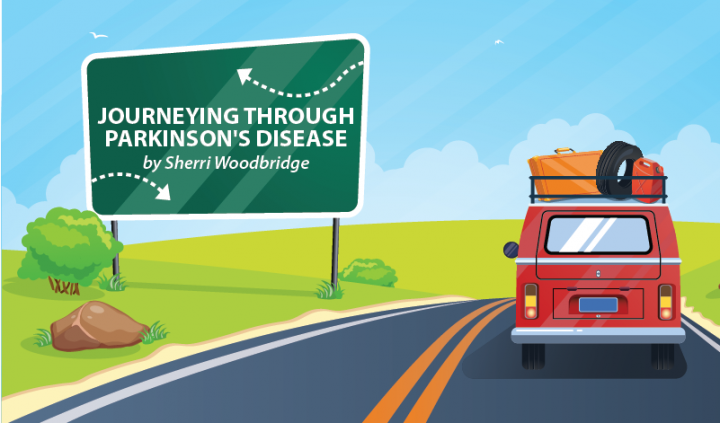 There is an acrostic I have seen for "fear":
False
Evidence
Appearing
Real
I am sure the author of that acrostic meant well, and while there is some validity to it, it is not completely accurate. Ask anyone who is dealing with any kind of illness. Speak to an elderly person who knows they only have days, maybe weeks left to live. A mother who is waiting to see if the test results of the baby she carries are accurate. The father who just lost his young wife and must now raise his three young children on his own. Or the single mother who has just lost her job.
These people's fears don't just appear real. They are real. Those who live with a chronic illness deal with fear daily. A chronic disease robs you of the joy in your journey, the delight in your day. It steals your contentment and calm, replaces wonder with worry. So what do you do when the worry ogre comes to call? When fear capsizes its ship in your harbor and leaves you to deal with the wreckage? How do you handle the kind of fear that does that?
In his book, "Fearless," Max Lucado examines fears relating to finances, children, violence, and more. However, he doesn't address the fears of living with a chronic illness. Yet, tackling the fear of unemployment, our children's safety, violence, chronic illness, etc., are all dealt with in the same way.
Fear is a feeling or emotion about a perceived threat, either real or imagined. It's the condition of being afraid. It is having a feeling of dread and hopelessness. It is assuming something terrible is going to come out of a given situation. Having Parkinson's disease can make you feel like that: afraid, threatened, hopeless.
We fear losing our ability to talk coherently. To sing or dance. To write, read, paint, draw. We fear losing the ability to hold our children or grandchildren, to hug our spouse. We fear having to depend on others for help with everyday tasks. We fear there will be no cure. We fear we will be left to die with this cruel disease instead of the more abstract fear of being hit by an unmanned, runaway ice cream truck.
Fear implies a sense of anxiety and a loss of courage. With fear, there is an intense reluctance to face or meet a specific situation such as Parkinson's disease. There is an aversion to fear, and rightly so.
One thing I don't want to be in this battle against Parkinson's disease is a coward, but it's certainly easy to let the fears take control and to think about the "what ifs." This is when I step back and ask myself where my faith lies.
A friend, Ardyce Glessing, shared the following in a Facebook group: "I too have fears of not being able to look after myself and be dependent on my family for everything. I am used to taking care of everyone else and I wish it could stay that way. Somedays I do pretty good and try to carry on and think positive, but at times I just break down and cry from, I guess, a fear of the unknown. Eventually, I get over it and carry on with the rest of my day. I can honestly say it's always in the back of my mind though. My family is supportive, but I don't like to continually complain about my problems so just usually say 'I'm doing good". Every day I pray for a cure or a medication that stops the progression of PD."
A recurring theme in facing and combatting fears seems to be having a positive attitude. Although this may seem basic, it's often hard to muster up courage when you're facing your little monster every day. I like Ardyce's fear-buster tip: "Have a good cry."
There is a legitimate fear in not knowing what the future holds, but thankfully, I believe God holds the future. So, while we can have a good cry now and then, we can also remember God still remains in control, even though all around us it seems life is unraveling.
I think we all have fears, but we seldom talk about those fears. I find myself moving onto other things to distract myself from harmful thoughts that may never amount to anything.
And again, Ardyce is spot on: Sometimes we just need a good cry to wash those fears away.
***
Note: Parkinson's News Today is strictly a news and information website about the disease. It does not provide medical advice, diagnosis or treatment. This content is not intended to be a substitute for professional medical advice, diagnosis, or treatment. Always seek the advice of your physician or another qualified health provider with any questions you may have regarding a medical condition. Never disregard professional medical advice or delay in seeking it because of something you have read on this website. The opinions expressed in this column are not those of Parkinson's News Today or its parent company, BioNews Services, and are intended to spark discussion about issues pertaining to Parkinson's disease.