The ABCs of Parkinson's Disease: 'L' Is for Lists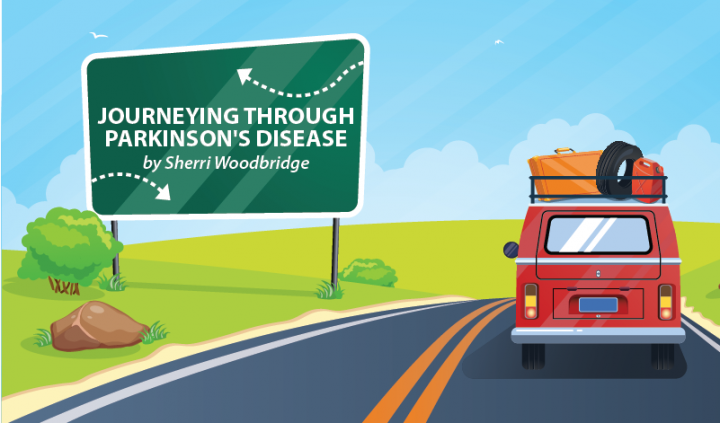 A continuation of the "ABCs of Parkinson's" series.
Bucket lists are like New Year's resolutions. We create lists of goals we hope to accomplish, things we want to change for the better, and places we'd like to see. We make pros and cons lists to help us with important decisions.
Lists remind us of important tasks or events. They assist us in goal completion, time management, and grocery shopping. A bucket list consists of experiences and achievements one hopes to fulfill before death calls. That's the bucket list's finish line: death. Not dying, but death, because in dying the act of living carries on, even though the quality of life may not be up to our standards. 
Some wonder about the origin of bucket lists. Not me. I just like the idea. But what I don't like about New Year's resolutions is how I feel like a loser when I "flake out." Guilt heaps up. Shame spreads on me like rotten jam on moldy bread. I guess we all heap guilt and shame upon ourselves when we renege on our commitments — but you get my point.
By creating a bucket list, we can often fool ourselves into thinking it will lead us to enjoy life more, accomplish more, make positive changes, and see the wonders of the world.
But what if we have a chronic illness and can't complete the items on the list? Should we give up on our dreams?
We can feel defeated or choose to make a new list. 
I choose a new list. 
I choose to keep a positive attitude even when the walls of disability seem to close in. We may not be able to do all that we once hoped to, but we can find a different version of our dreams. 
Maybe we can't take our grandkids to the beach anymore, but we can have picnics in the backyard near the paddling pool. Perhaps the zoo is off-limits because we can't walk far, but we can rest our legs (and our pride) in a wheelchair. We'd like to take our family out to a movie theater. Instead, why not invite our loved ones over for pizza and a movie at home?
You'll notice that most of the suggestions on my "new" list involve others. That's because our loved ones are the most important part of our lists. No list should be without them if we're going to live well while we are still living.
***
Note: Parkinson's News Today is strictly a news and information website about the disease. It does not provide medical advice, diagnosis or treatment. This content is not intended to be a substitute for professional medical advice, diagnosis, or treatment. Always seek the advice of your physician or another qualified health provider with any questions you may have regarding a medical condition. Never disregard professional medical advice or delay in seeking it because of something you have read on this website. The opinions expressed in this column are not those of Parkinson's News Today or its parent company, BioNews Services, and are intended to spark discussion about issues pertaining to Parkinson's disease.