Depression in Parkinson's Is Not Something to Clown Around About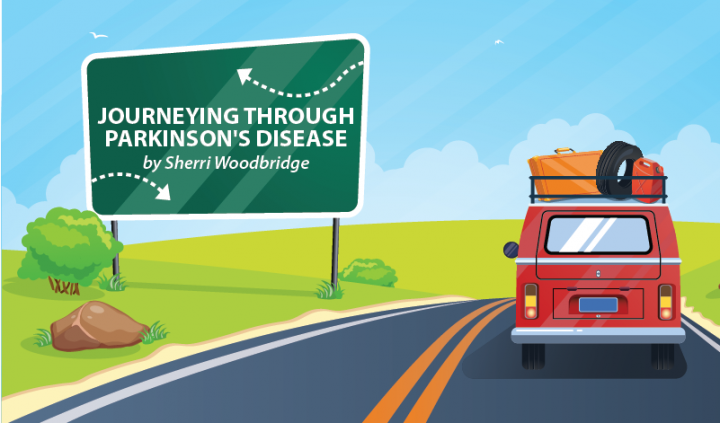 You've just returned home from school. A conference. A training course. And now, what is one of the first questions you might be asked?
"Did you learn anything?" or "What did you learn?"
I remember coming home from elementary school and being asked by my uncle, "Did you learn anything?" No. No, I didn't. That was my usual response because day after day that's how it felt. But day after day, eventually you realize you are learning. Something.
I was asked that question regarding a seminar I attended a while ago.
"Did you learn anything?" Yes. Yes, I did.
Anna Sanger Reed, one of the staff members at the Parkinson's Resources of Oregon, came from Portland to Southern Oregon to teach a "Parkinson's Disease 101" event. She gave an overview of Parkinson's disease (PD), which included general information regarding what PD is and who may be a likely candidate. She went over the symptoms of PD, treatments, and therapies available to patients and other resources that are currently available.
Anna mentioned a study on depression in Parkinson's patients and the results showed the disease progressing faster when depression is involved. (Sorry, I didn't get the name of it, but this 2009 study shares similar info, and this site has great info on the effects of depression on PD.) It makes you want to become a clown or buy one and have them around. Maybe not. Many people are scared out of their wits by clowns. I guess they can be intimidating with that big hair, those big lips, the big shoes, and always hiding behind a painted face.
So, I guess that would be the "anything" I learned, which when I think about it, was a good thing to learn. Because so many people can battle depression in Parkinson's disease, it's important to know if you're one of those people. Do you feel down or blue much of the time for no apparent reason? Do you feel lifeless or tired, like you're dragging? Do you have a lack of energy and just want to crawl back into bed (if you even got out of bed) and go back to sleep with the pillow over your head? Are your thoughts focused on defeat instead of hope?
Because depression, in a sense, can be life-threatening, it's important to be aware of any signs that are obvious (and not so obvious) that show you may be struggling in this darkness and seek help from your doctor right away. It would most likely be a better option than buying a clown because sometimes clowns can be very, very scary. Yes. Yes, indeed.
***
Note: Parkinson's News Today is strictly a news and information website about the disease. It does not provide medical advice, diagnosis or treatment. This content is not intended to be a substitute for professional medical advice, diagnosis, or treatment. Always seek the advice of your physician or another qualified health provider with any questions you may have regarding a medical condition. Never disregard professional medical advice or delay in seeking it because of something you have read on this website. The opinions expressed in this column are not those of Parkinson's News Today or its parent company, BioNews Services, and are intended to spark discussion about issues pertaining to Parkinson's disease.