Go for the Chocolate!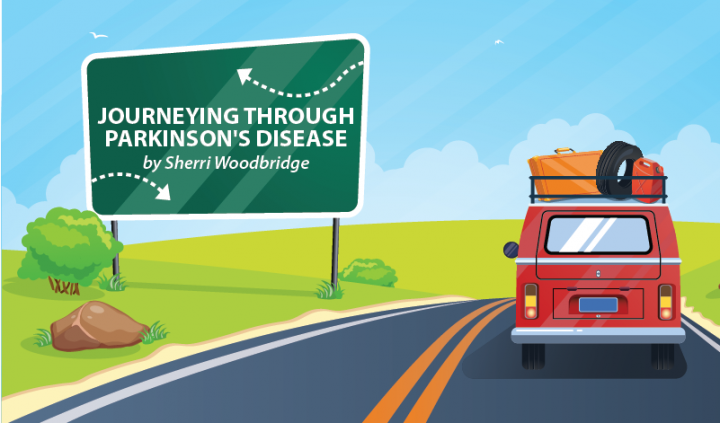 I am part of several internet support groups for Parkinson's disease. A while back, a member posed a question on a discussion board: "I was wondering if craving sweets is an unusual symptom of Parkinson's disease."
A few replies came back. One woman had just returned from the store, toting a half-gallon of ice cream, a package of Pepperidge Farm Milano Cookies, a chocolate pie, and three bottles of Magic Shell. I am quite certain that was her way of saying, "Yes."
That reply was followed by another: three bags of chocolate-covered raisins, a big dark chocolate bar, chocolate ice cream, and chocolate covered donuts. Another yes.
Parkinson's disease takes a lot from a person. It can take their independence, for one. It can take the spring in their step for another, leaving them instead with an awkward shuffle. It can take the swing in their arm, leaving the limb hanging by their side, motionless. It can take a happy mood and leave someone snappy and swift to bite back. And it might take someone's sense of smell and leave them thankful they can no longer get a whiff of those not-so-fragrant odors.
However, while Parkinson's can, and often does, take away a person's sense of taste, it can leave others with a heightened sweet tooth.
One can grumble against such losses and complain to those who may take time to listen, but they have to admit that this is a priceless gift. It doesn't matter how expensive (and weight-altering) this one, wonderful chocolate luxury may become.
Who would have imagined such an extraordinary blessing? We don't need excuses or reasons stretched far and wide to engage in such a once formidable pastime as eating decadent See's milk chocolate-covered Bordeaux candies, those round, chocolate-jimmies-sprinkled, rich buttery chocolates that are washed down with an ice-cold mocha. 
We need no excuse! We have Parkinson's disease! And I say, if you've got it, flaunt it. Take advantage of each and every blessing this disease affords you. You've gotta start somewhere. Why not go for the chocolate?
***
Note: Parkinson's News Today is strictly a news and information website about the disease. It does not provide medical advice, diagnosis or treatment. This content is not intended to be a substitute for professional medical advice, diagnosis, or treatment. Always seek the advice of your physician or another qualified health provider with any questions you may have regarding a medical condition. Never disregard professional medical advice or delay in seeking it because of something you have read on this website. The opinions expressed in this column are not those of Parkinson's News Today or its parent company, BioNews Services, and are intended to spark discussion about issues pertaining to Parkinson's disease.