Broken Crayons Are Not Useless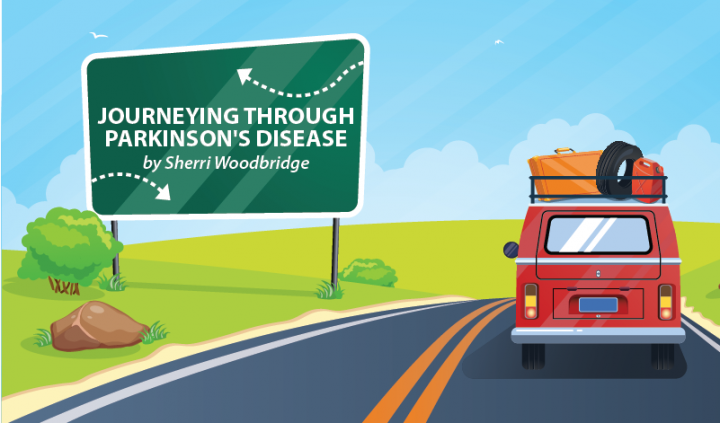 My son and his family were preparing to move. Was I willing to let them go? Yes. Did I want them to go? No. But that was my selfish desire. I have realized that the harder I try to hold on to what I want, the less I allow God to intervene, not just for my good, but for my best. In the process, I have learned not to hold on. And in some instances, I actually do that. In other instances, though, it can be very hard, especially for a fixer. And I am a big fixer.
I want everyone to be happy. Smiling. Content. But that's not reality. The reality is that it is not up to me to fix everything; it's not up to me to make everyone happy. 
I realized yesterday that I tend to coddle people. I also realize the world's happiness has not been made my burden. I am accountable only for myself in how I react to the circumstances that this world throws at me, such as how I will deal with having Parkinson's disease, what the financial burden will be, and choices others around me will need to make regarding my health. On and on my list goes.
But how I choose to deal with what life throws at me is what matters. Will I choose to smile, knowing that my God is bigger than all of this? Or will I whimper and whine?
Instead of feeling sorry for myself, I want to be strong in every way. I want to support others. Sometimes we need to give "tough" support, the kind that says, "Enough! Get up, live your best, and be thankful that God has given you another day!"
Whether it's another day walking slow and stiff or another day with the ability to weed my flowers without pain, I want to give it my best.
Sometimes we feel like a broken crayon. No longer valuable. No longer pretty. But broken crayons are still usable and make beautiful colors. We just need to let go of what is keeping us down and give it to God. Let us be usable, like a broken crayon that God is using to complete a beautiful work of art in our broken lives.
***
Note: Parkinson's News Today is strictly a news and information website about the disease. It does not provide medical advice, diagnosis or treatment. This content is not intended to be a substitute for professional medical advice, diagnosis, or treatment. Always seek the advice of your physician or another qualified health provider with any questions you may have regarding a medical condition. Never disregard professional medical advice or delay in seeking it because of something you have read on this website. The opinions expressed in this column are not those of Parkinson's News Today or its parent company, BioNews Services, and are intended to spark discussion about issues pertaining to Parkinson's disease.