Stopping the Spread of Loneliness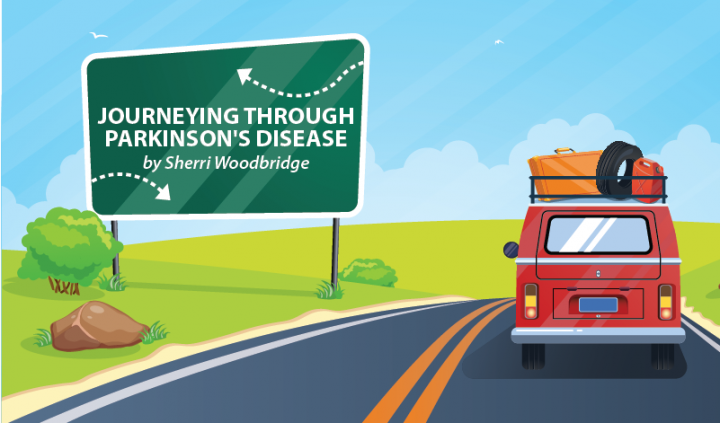 Many symptoms are representative of Parkinson's disease, the more widely known being external tremors and an unusual gait — or "walking funny," as some might say. There is one other less visible symptom that can be connected to having the disease: loneliness.
Loneliness can be a shortcut to depression. What makes depression more volatile is to mix it with something like COVID-19. That can be a destructive combination, to say the least.
Quarantine, isolation, and social distance strategies have been used to contain COVID-19. For many, isolation is known as loneliness and loneliness for a person with Parkinson's is an especially tough struggle.
Loneliness causes a feeling of emptiness, of being alone. Lonely people often yearn for human contact. Fulfilling human contact is somewhat hard to come by when met with an elbow bump, a face mask, a slight bow, or another means by which we greet one another or express farewells during this unsettling time.
The person living with Parkinson's already feels distanced from others. They can feel ostracized and ashamed. They opt to stay inside because of symptoms and side effects like tremors, cognitive struggles, or speech problems. Staying inside can add fuel to the fire of loneliness and create a deeper pit in which they sit, engulfed by and surrounded in darkness. While some people take isolation as an opportunity to slow down, others fear the worst while sitting alone in their homes, dwelling on the negativity. Focusing on the what-ifs can trigger worsening Parkinson's symptoms.
Instead of succumbing to the what-ifs, fill your mind with positivity. Begin by taking a break from social media, even if only for a day during this crazy time. Eat well, keep up your exercise regiment as much as able, get plenty of sleep, and don't stop talking with other people, even if it is just a message here and there or a video chat.
What we allow ourselves to become depends on the choices we make. So, get out of the dark and get out into the sunshine for a walk. Turn off the television for an hour and listen to the birds sing. Read an inspiring book and share what you've learned with someone over the phone.
Let's stop the spread of loneliness.
***
Note: Parkinson's News Today is strictly a news and information website about the disease. It does not provide medical advice, diagnosis or treatment. This content is not intended to be a substitute for professional medical advice, diagnosis, or treatment. Always seek the advice of your physician or another qualified health provider with any questions you may have regarding a medical condition. Never disregard professional medical advice or delay in seeking it because of something you have read on this website. The opinions expressed in this column are not those of Parkinson's News Today or its parent company, BioNews Services, and are intended to spark discussion about issues pertaining to Parkinson's disease.