Carrying a Heavier Load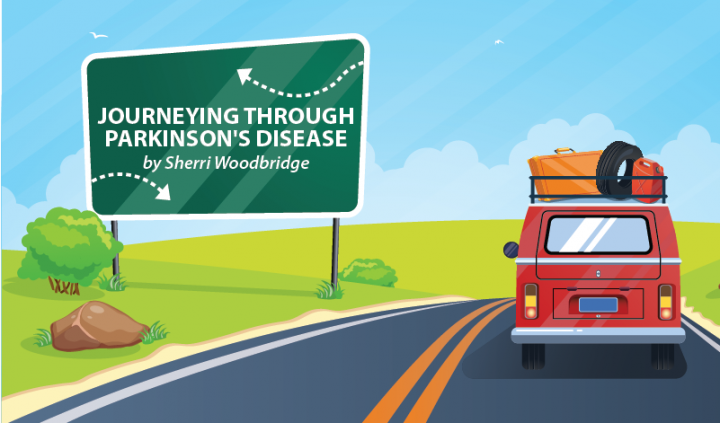 Sometimes we must learn tough lessons. And that can be a good thing. Many of the life lessons I've learned have been through my journey with Parkinson's disease.
On a recent afternoon, I went with my daughter in-law to a pumpkin festival at a nearby farm. She brought my grandson and another child, giving us two rambunctious 4-year-olds to keep in tow.
The children ran and ran, stopping long enough to paint a pumpkin before the farm closed up shop. One painted pumpkin turned into two painted pumpkins, which turned into three. When it was time to go, the pumpkins weren't quite dry. I told my grandson's friend that she would have to carry her coat so I could carry her wet pumpkins. 
Well, that didn't go well …
She crossed her arms, pushed out her lower lip, and said, "I want my mom!" All because I told her she'd have to carry her coat. On the walk back to the car, which thankfully wasn't too far away, she had another pouting fit. It was soon sidelined by a sand hill that had the kids running up and down, forgetting their woes.
Sometimes when I get tired and grumpy from this disease, the last thing I want to do is carry a heavier load. I don't want to deal with tremors, or with dystonia in my legs and hands waking me up at night. Like our little friend, I just want to cry out, "I want my mom!"
A greater lesson to be learned
Life doesn't always give us what we want. Instead, life often gives us what we need. We have to be the grown-up when we'd prefer to act like a child. We don't always have our mom around to slap a bandage on our owies and make things all better. Sometimes we have to carry a heavier load — like a coat. Like a new symptom of this disease.
Josh Shipp, author of "The Grown-Up's Guide to Teenage Humans," says, "You either get bitter or you get better. It's that simple. You either take what has been dealt to you and allow it to make you a better person, or you allow it to tear you down. The choice does not belong to fate, it belongs to you."
It's your choice.
***
Note: Parkinson's News Today is strictly a news and information website about the disease. It does not provide medical advice, diagnosis, or treatment. This content is not intended to be a substitute for professional medical advice, diagnosis, or treatment. Always seek the advice of your physician or another qualified health provider with any questions you may have regarding a medical condition. Never disregard professional medical advice or delay in seeking it because of something you have read on this website. The opinions expressed in this column are not those of Parkinson's News Today or its parent company, BioNews Services, and are intended to spark discussion about issues pertaining to Parkinson's disease.