Giving Up Is Not an Option: I Still Have Purpose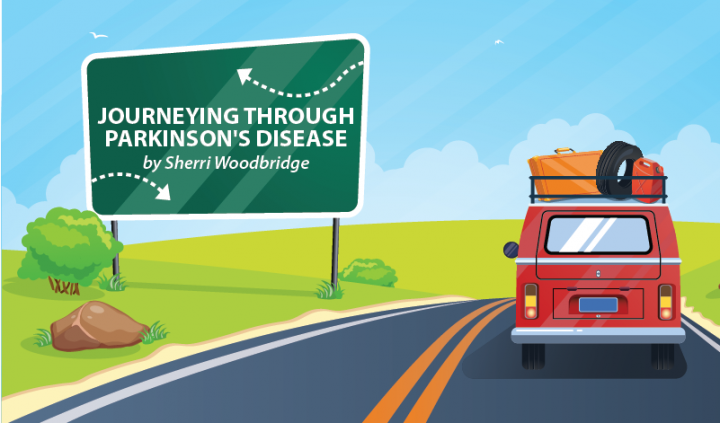 I discovered this quote a while ago and found it to be inspiring: "It is impossible to be satisfied with existence once you have tasted purpose."

When you have Parkinson's disease, it can sometimes feel as if you're merely existing and no longer have a purpose. Your hopes and dreams have vanished. Your desire to change the world has faded, your ambition has waned, and the goals that once kept you moving forward seem unimportant.
But despite the tough days, when motivation is lacking, and clouds hover overhead, you still seek purpose. You want to matter. But it's hard when it seems as if others see you as an invalid, unable to do anything for yourself, never mind someone else.
In my younger days, I was busy all the time. I felt that I had purpose. My husband and I raised three children. I ran a small business while teaching in a garden lab at my children's elementary school and holding a Bible study group. Then we moved.
I overcame the loneliness of living in a new town. I started a new job, taught Bible studies, and directed children's choirs. I coordinated women's retreats and got involved with other community activities. I loved it.
Then I was diagnosed with Parkinson's
It didn't happen suddenly, but when it did, I began to lose my sense of purpose. I questioned my value. Was I contributing to life or taking from it? Could I help make life better for someone else or was I merely existing? 
Just when you feel that giving up could be a viable option, a blessing falls from the heavens and stops your heart from breaking.
What's your purpose?
Four years after my diagnosis with Parkinson's disease, my first grandchild was born, and I received the blessing of being able to care for her almost every day. Her smiles took my mind off my tremors. Her desire to play in the park and go shopping kept me active even when I thought that I couldn't move. I realized I had more reserves in my storage tank. I still had purpose.
Now I often watch my 4-year-old grandson. His giggles make me forget my pain and other symptoms. Or perhaps I choose to ignore the pain. Having a sense of purpose can make a big difference. 
Maybe your purpose is to bestow smiles, encourage someone with kindness, or sit with them in their grief. Your contribution doesn't have to be significant, but if you think about it, a smile is a precious thing and more meaningful than we realize.
***
Note: Parkinson's News Today is strictly a news and information website about the disease. It does not provide medical advice, diagnosis or treatment. This content is not intended to be a substitute for professional medical advice, diagnosis, or treatment. Always seek the advice of your physician or another qualified health provider with any questions you may have regarding a medical condition. Never disregard professional medical advice or delay in seeking it because of something you have read on this website. The opinions expressed in this column are not those of Parkinson's News Today or its parent company, BioNews Services, and are intended to spark discussion about issues pertaining to Parkinson's disease.