Lightening the Parkinson's Disease Load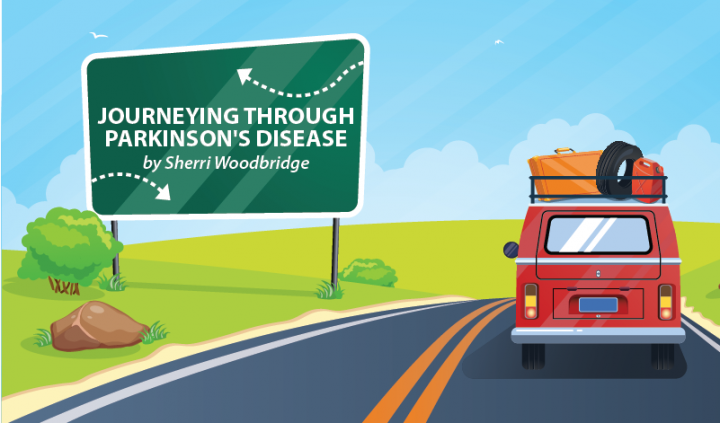 I love photography, both taking and looking at pictures. I love how it causes me to see the world with a grander view. Things become more intricate, more detailed, more colorful — so much more of everything comes into focus.
However, I started to panic. 
My "panic attack" began with an article on what is needed to be equipped for bird photography.
The list of must-have items came from a photo I saw promoting bird photography gear. According to the photo, to take pictures of birds, I would need: a camera with a telephoto lens, a hat, a key chain, and a flannel shirt, to start. Then add a tripod, a handbook to help identify birds, some binoculars, gloves, a wool shirt, and a survival bandana along with two pairs of socks and some sunglasses. Next, I would strap on some trekking poles, a compass or two, a mosquito repellent lantern, and a spotting scope. Don't forget muck/rain boots, a rain tarp, thermos, iPhone, a backpack/camera bag, and of course, a wireless weather station, plus a camo photo blind, all-weather blanket, fly fishing rod and gear, sensory gloves, small notebook, walking/hiking boots, and last but not least, a steel flask.
You've got to be kidding me!
I don't have nearly half of the "essentials" needed to photograph my fine-feathered friends.
Some items seem a bit over the top, and others are missing. For example, nowhere did the article list pants, and yet the essentials list has you bringing along two shirts, two pairs of socks, a hat, and two pairs of boots as your birding clothing staples. Two out of five other lists I read had a camera listed, whereas the other three didn't even mention one.
A fishing rod was listed in case you ran into a "snag" (no pun intended) while photographing birds, such as no birds showing up. Of course, if there's no lake or river, you may want to bring a book. However, that will only add to the weight of your already heavy load.
All that I usually carry when taking pictures of birds, flowers, or grandkids is my camera, hanging from a camera strap around my neck. A telephoto lens is attached to my camera, and a very inexpensive set of macro lenses are in my pocket or shoulder bag (purse), along with my everyday lens.
Despite my very amateurish way with photography, I can get some fairly decent pictures. When you have Parkinson's, you don't have a great number of options for things to take with you. Realistically, due to your limitations, you might not be able to take that much. You either can't comfortably carry it or you can't easily use it. So, you end up fumbling with it in between shaking and trying to stay balanced on uneven terrain while almost dropping it. 
We often tend to make things more complicated than they are.
Sometimes we just need to stop for a minute. Set everything down and just breathe. Forget about all the stuff other people think we should have to make life work well and take only what you need on the journey. When we simplify our load, we simplify our life. Parkinson's disease is a heavy load to have to carry. There's no sense in carrying more than we need to.
Simplify.
But make sure you have your pants with you.
***
Note: Parkinson's News Today is strictly a news and information website about the disease. It does not provide medical advice, diagnosis or treatment. This content is not intended to be a substitute for professional medical advice, diagnosis, or treatment. Always seek the advice of your physician or another qualified health provider with any questions you may have regarding a medical condition. Never disregard professional medical advice or delay in seeking it because of something you have read on this website. The opinions expressed in this column are not those of Parkinson's News Today or its parent company, BioNews Services, and are intended to spark discussion about issues pertaining to Parkinson's disease.