Are You the Light in Someone's Darkness?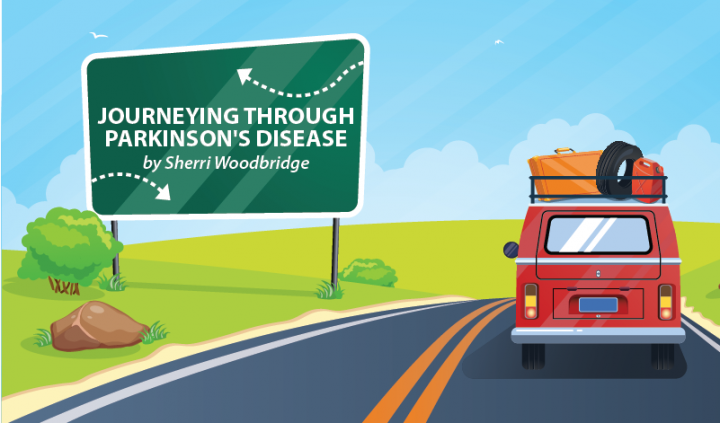 I attend my boxing class twice a week. Regardless of whether she is having a good or not-so-good day, Kathy, another woman in my class, will be smiling. Not only will she be smiling, but she will be giving away words of encouragement. I often hear her thanking one of the coaches or the occasional volunteers for something they have done — not for her, necessarily, but for the entire class, like showing up for us.
It's not that the rest of us aren't thankful or don't appreciate what is done for us, but Kathy goes a step further and thanks them — every time. She is illuminating the journey to being found.
What do I mean by that?
Panorama: The Journal of Intelligent Travel introduced its fifth issue, titled "Lost," by saying, "The word lost originates from the Old English losian, meaning to perish. While this collection features many narratives of loss, it also illuminates the journey to being found."
Having Parkinson's disease can feel like being lost. It can sometimes feel as if you are all alone, wandering by yourself on a journey of endless twists and turns, unable to see what is coming around the next bend. You feel like you are slowly fading from who you once were into someone you no longer recognize.
You may have once been calm, while now you are anxious. At one time, you may have been a great orator, whereas now you fret over holding a simple conversation with a friend. You may have won medals for being the fastest runner on your college track team, but now you don't dare go anywhere without your cane to stabilize you.
It's hard to come to terms with something like Parkinson's disease, and it's easy to feel lost and misplaced. To feel like you're living someone else's life and not the one you thought you'd be living. It's hard to go around greeting people cheerfully while you're dealing with a disease you'd rather not have. 
Let's just say it, shall we? Let's just be honest. Sometimes, we don't just feel lost, we feel as if we are perishing faster than we'd hoped and in a manner we never dreamed of. But there were people who found us slumped over alongside the path we have found ourselves on with this disease. They sat down beside us, told us they've "been there, too," and helped us get back up. They brought light to our dark world and showed us we can smile and be thankful once again.
Is there someone who is a light in your life? Someone who illuminated your path while you felt lost and alone? Pay it forward. Be a Kathy, a light in their darkness.
***
Note: Parkinson's News Today is strictly a news and information website about the disease. It does not provide medical advice, diagnosis or treatment. This content is not intended to be a substitute for professional medical advice, diagnosis, or treatment. Always seek the advice of your physician or another qualified health provider with any questions you may have regarding a medical condition. Never disregard professional medical advice or delay in seeking it because of something you have read on this website. The opinions expressed in this column are not those of Parkinson's News Today or its parent company, BioNews Services, and are intended to spark discussion about issues pertaining to Parkinson's disease.