Writing Is Hard — but It's My Lifeline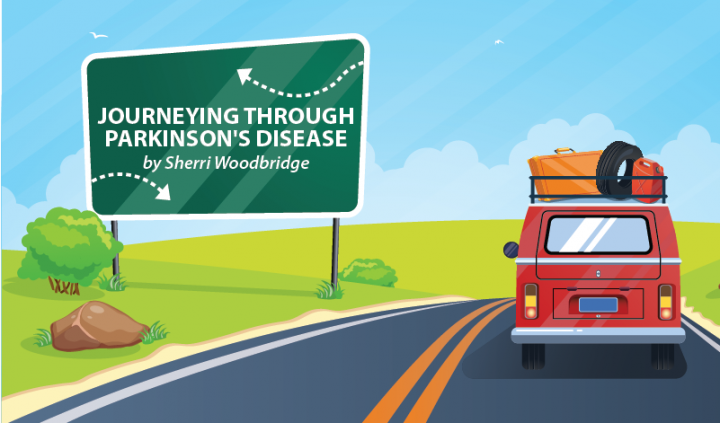 The other day, I filled out a form requesting my name and email address. It also asked me to check a little box. That was it. So I filled out my information and left the little box unchecked.
It took me about 37 seconds to fill out the form and ignore that little box. Anyone reading the form would barely be able to make out what I wrote, assuming they could make it out at all. 
Life slows down with Parkinson's
I used to type around 40 words per minute. But my speed steadily decreased once I started having tremors. Who knows what my speed is now — probably 10 wpm, or maybe even less. It frustrates me because writing is one of my greatest joys in life. When I am not writing, I am thinking about what I will write next or what I am currently working on.
I enjoy writing articles, children's stories, devotionals, inspirational stories, and so much more. But the going can be so frustratingly slow. My writing can even be full of errors and mistakes. I often have to go back and fix and fix and fix. 
I keep writing because I love to, and because, for some reason, I believe I am supposed to. Perhaps it's because writing is therapy when I am weary over things in this world. Perhaps it's because writing can (hopefully) encourage others. Perhaps it's some other reason that I will never identify.
Struggling for control
I don't struggle with tremors as much as I used to, thanks to my deep brain stimulation surgery, but I struggle to make my fingers work the way I want. They seem to have a mind of their own. Sometimes I want to throw the computer out the window, but writing by hand isn't an option. No one would be able to read it by the end of the very first word. 
But I keep on. I have to keep on. I don't have a choice.
Writing is a lifeline. It is a joy. I believe writing is a gift my God gave to me. He hasn't asked for it back, so I will keep using it for as long as I am able.
***
Note: Parkinson's News Today is strictly a news and information website about the disease. It does not provide medical advice, diagnosis or treatment. This content is not intended to be a substitute for professional medical advice, diagnosis, or treatment. Always seek the advice of your physician or another qualified health provider with any questions you may have regarding a medical condition. Never disregard professional medical advice or delay in seeking it because of something you have read on this website. The opinions expressed in this column are not those of Parkinson's News Today or its parent company, BioNews Services, and are intended to spark discussion about issues pertaining to Parkinson's disease.