Overcoming the Grief Caused by Parkinson's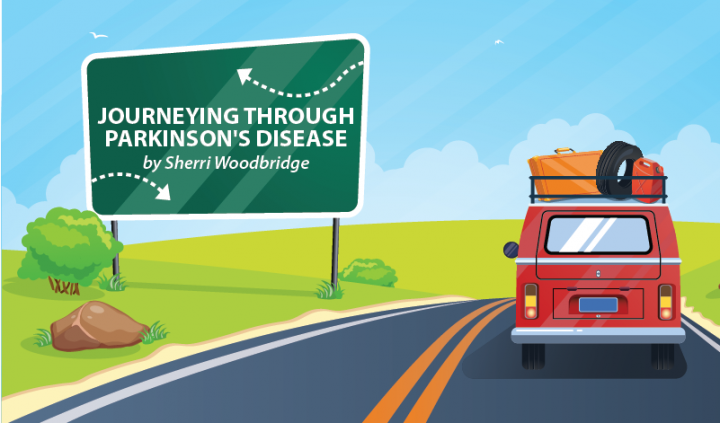 One thing that many people might not associate with experiencing Parkinson's disease is grief. Experiencing grief with this disease is real. It can be felt deep down in your soul, whether you are the one who actually has the disease or you are the caregiver. You mourn for a life that used to be, and fear it may never be again.
Although our life changes in unexpected ways and fear threatens to consume our days and terrorize our nights, we can learn to overcome those wretched feelings. Innumerable people miss out on the rich experiences and blessings they have been given today because they can't stop worrying about their future with Parkinson's.
In "Living Beyond Your Feelings: Controlling Emotions So They Don't Control You," author Joyce Meyer writes, "The three most harmful negative emotions are anger, guilt, and fear." When we have Parkinson's disease, we are particularly susceptible to anger and fear. 
We experience anger, as evidenced when we ask ourselves the age-old question, "Why me?"
We pump our fists in the air and ask, "What did I ever do to deserve this?!" Our dreams of a better tomorrow feel as if they have been sucked dry and replaced with feelings that frighten us and worries we can't seem to get under control. 
We think about what used to be: The days when we were able to work at a job we loved; the times when we could get down and play with our grandchildren; the summer vacations we took that used to reenergize us instead of wearing us out. Grief steps in and leaves us feeling fearful and despairing.
Two weeks ago, I lost someone dear to me. She was like a second mother to me. I babysat her daughter as a newborn. She was my maid of honor at my wedding. And when I think of her, a great sadness overcomes me: grief. It not only came upon me at the news of her passing, but also returns each time I think of her.
Getting a diagnosis of Parkinson's disease can be like losing a loved one.
There is the initial grief, but waves of grief can still overcome us, sometimes when we least expect them. Often, those waves of grief are accompanied by fear. Not only are we dealing with what we've lost, but also we are fearful of what we may still lose.
Getting through grief over the loss of a loved one takes time, and the amount of time varies with each individual. It's the same with the grief of having Parkinson's. 
Grief is normal.
Grief is a part of life. While we must learn to accept it, it is still OK to cry. It is OK to mourn what we have lost. In that mourning, however, we need to remember that life goes on. While we may not know what tomorrow will bring, we know we have this moment right here, right now, and Parkinson's can't take that away.
***
Note: Parkinson's News Today is strictly a news and information website about the disease. It does not provide medical advice, diagnosis or treatment. This content is not intended to be a substitute for professional medical advice, diagnosis, or treatment. Always seek the advice of your physician or another qualified health provider with any questions you may have regarding a medical condition. Never disregard professional medical advice or delay in seeking it because of something you have read on this website. The opinions expressed in this column are not those of Parkinson's News Today or its parent company, BioNews Services, and are intended to spark discussion about issues pertaining to Parkinson's disease.