Some Days, I Have Jello for Brains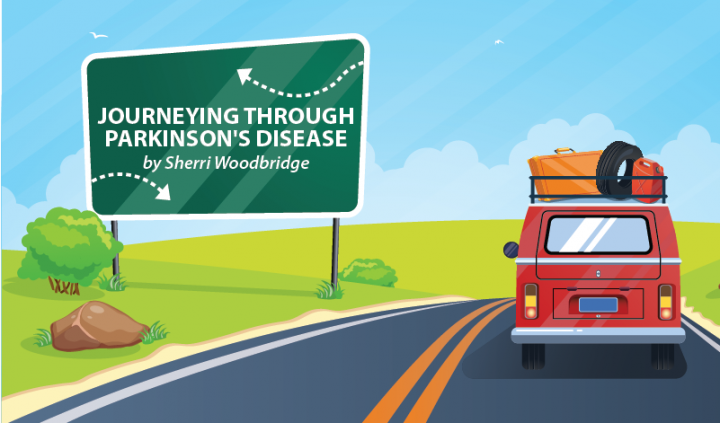 I don't remember having a teddy bear as a child. I do remember a pink monkey and a rabbit that my grandma made for me. There have been times during my journey with Parkinson's disease that I have wanted a teddy bear — something to hold tight that would bring me comfort.
Most of us with Parkinson's likely have days when we wonder what the end will look like. Will symptoms increase dramatically, leaving us to appear in need of sedation? Or will this disease leave us motionless as we silently fade away?
Sometimes, I find myself thinking about the end. My end.
I wonder if I will be an amicable or a hostile patient. Will I be critical and bitter? Or will I be pleasant and agreeable?
I know that drastic personality changes are not uncommon for those who are coming to the end of their lives. It is what I fear most, along with acquiring a cognitive malfunction or two.
I think of what I could be like: ornery, critical, embittered, lonely, and so much more. That thought causes me to pray and put my trust in one who is greater than I. To pray that I will be grateful to those who care for me, for the pain to be tolerable, and that I will be encouraging to others rather than discouraging.
I would like to trust what I have believed.
I want to believe that something better awaits me when my heart is no longer beating.
I want to retain my mental capacities, but the precursors to aging tell me to hold onto my favorite books. Soon enough, they will all be new to me!
I have heard that doing word and number puzzles are supposed to be good for brain health, so I do them regularly. But at times, my brain feels as if it is filled with jello instead of healthy cells. Isn't jello to be expected with Parkinson's?
When my son and his family moved to Idaho seven years ago, my granddaughter gave me a replica of her favorite stuffed dog. Jackson Jr. sits on my bed, and every once in a while I pick him up and squeeze him tight. He's not a teddy bear. He's better.
As I sit and ponder these things, I decide that trusting is greater and more calming than being fearful. And jello for brains is better than no brains at all.
***
Note: Parkinson's News Today is strictly a news and information website about the disease. It does not provide medical advice, diagnosis, or treatment. This content is not intended to be a substitute for professional medical advice, diagnosis, or treatment. Always seek the advice of your physician or another qualified health provider with any questions you may have regarding a medical condition. Never disregard professional medical advice or delay in seeking it because of something you have read on this website. The opinions expressed in this column are not those of Parkinson's News Today or its parent company, BioNews Services, and are intended to spark discussion about issues pertaining to Parkinson's disease.