Intimacy Can Be Challenging with Parkinson's Disease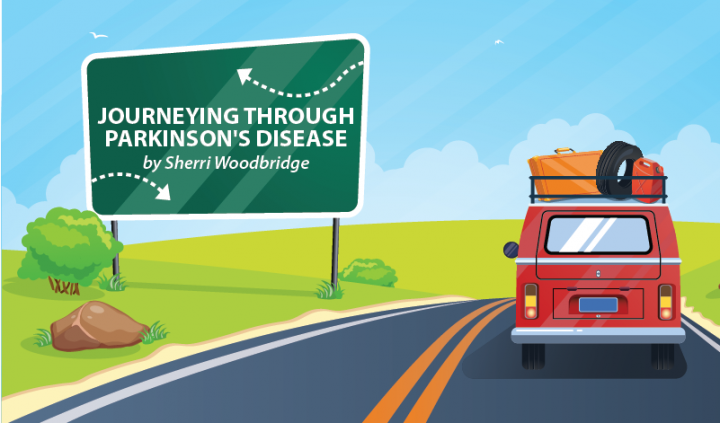 The other day, my husband told me he felt alone. Then he said he felt distanced. How could that be? We are together almost every day, 24/7. But being together and being together are very different, especially when it comes to having Parkinson's disease.
This disease has many symptoms, of which tremor is the most prominent. Other symptoms are not often discussed, particularly depression. Another that I will discuss in this column is intimacy difficulty. 
Most people with Parkinson's are aware that intimacy can be an issue for many reasons. One may be an unintentional lack of interest the person with PD may not even be aware of. Another may be pain or discomfort. Yet another may be the inability to "perform." Any of these reasons can disrupt the relationship, sending messages of rejection or appearing to indicate the partner is undesirable and even unloved. 
First, let me say that, whether you're the person with PD or the partner, you are not alone. I, too, struggle with this subject for many reasons. I can feel inadequate in many ways, but I didn't realize I was inadvertently making my husband feel distanced and alone until the other day when we had a heart-to-heart talk.
According to the American Parkinson Disease Foundation, "From lack of sexual desire to low libido to difficulties with orgasmic functioning, this chronic, progressive, neurological disease can impair your sexuality in one way or the other." The Michael J. Fox Foundation adds that "as many as 70 to 80 percent of those with PD experience sexual dysfunction."
Dealing with bradykinesia, or slowness of movement, and rigidity can become an issue in a relationship. Symptoms such as tremors and dyskinesia also can contribute to dysfunction and leave one or both partners feeling inadequate.
This also plays out in everyday signs of affection such as hugging, kissing, or holding hands. The person with Parkinson's can appear aloof to the need for affection and leave a partner feeling more distanced with each day. Before long, both are wondering why the other has stopped finding them attractive and don't want to be with them sexually anymore. I can't help but believe that the sad stories I have heard about spouses who have left their partners with Parkinson's disease are more likely due to a lack of communication than just having the disease.
It's hard to overcome feelings of inadequacy when they are kept bottled up and aren't talked about. The first person to talk to about how you're feeling is your partner or spouse. A frank and honest discussion about the effects of Parkinson's on intimacy and how to overcome it in everyday life is critical. It might mean an intentional hug in the morning or time set aside only for conversation. (This does not include talking while watching the television.)
Speaking of television, the other day, I was watching a show and at the end, a man proposed to his girlfriend. Of course, she said yes — it was a Hallmark movie, after all. Then the guy said, "I hope the magic never fades." 
None of us wants the magic to fade, especially if we have Parkinson's. It's taken so much already. We need to keep communicating with each other, no matter how hard it may be at times. It's those times that bind us together more tightly, and the tighter we hold each other, the greater the magic will be. 
***
Note: Parkinson's News Today is strictly a news and information website about the disease. It does not provide medical advice, diagnosis or treatment. This content is not intended to be a substitute for professional medical advice, diagnosis, or treatment. Always seek the advice of your physician or another qualified health provider with any questions you may have regarding a medical condition. Never disregard professional medical advice or delay in seeking it because of something you have read on this website. The opinions expressed in this column are not those of Parkinson's News Today or its parent company, BioNews Services, and are intended to spark discussion about issues pertaining to Parkinson's disease.