A Healthy New Identity Helps When Battling a Chronic Disease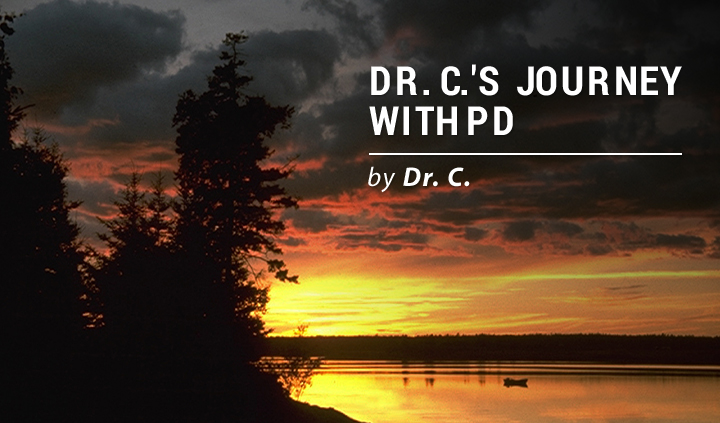 Identity, the "I" in CHRONDI Creed, refers to the process of finding a health-fostering identity in the face of a chronic disease that has stolen things we loved to do and caused the death of self. When everything I loved to do was taken from me, all that was left was the time and energy I was putting into managing the disease.
Dealing with chronic disease consumes a large amount of time, and conversations about me were now connected to the disease, including my own self-talk. Without even knowing how, and thinking I should know better, the disease had filled that void created by the death of self. The disease had become my identity, and I hated it. I had to find a healthy new identity to help when battling a chronic disease.
Trying to "find yourself" is tied to one of those great philosophical questions: "What is the nature of human existence?" I have written about this philosophical quest and I thought I had a handle on things, a strong identity of scientist, teacher, and healer. But when the roles I used to make meaning of my existence were stripped from me, I discovered that my intellectual writings provided a thin tether out of the dark void created by the death of self. The actions in my life, the conversations, did not match my identity roles of scientist, teacher, and healer. I needed to reconstruct these identity roles — trying on new hats, looking for one that helps me build a new healthy identity. I needed this new healthy identity to succeed in my battle with a chronic disease.
Getting one's actions in life, the roles we take on, to match the true self is not an easy thing to do in the face of chronic disease. It takes a commitment of personal resources, courage, and persistence to create new healthy roles to fill the void left after the death of self. It also helps to have support from peers, friends, and family.
But most importantly, you need a fire in the belly, a passion, a purpose that brings meaning from these action roles you will be creating. Then you need to do something every day that will move you one step closer to that purpose-driven life and a healthy identity matching the true self.
I started working on creating these new roles in 1999 when I left all that was my life (home, career) to pursue a PhD — the second-hardest challenge I have faced in my life. I also retrained myself to use the computer as a way of teaching and for a tool in aiding scientific inquiry. In 2006 I applied those skills to a science research project, which, after 13 years, has yielded new discoveries ready to share with the public.
I have also forced myself to become a writer in the humanities by writing as often as time allowed. I forced myself to become a computer-aided graphic artist and taught myself how to design a website. These skills — web design, writing, and graphic arts — helped me to re-establish the multimodal teacher role.
In 2018 I became a column writer for BioNews Services, giving me the opportunity to put the multimodal teacher into action more frequently, hopefully as a role model. Recreating the roles of scientist and teacher, after the death of self, is ongoing for me. Every day is a commitment to these re-created healthy roles as part of building a new identity. It is hard work, but worth it.
The one part of my identity that is still trapped in the void after the death of self is my role of healer. It is a role that is closest to my true nature, my soul. I have received written testimonials from dozens of people who stated that their lives were changed through encounters with this healer role. I miss that contribution to the well-being of individuals and to the collective well-being of society. I am going to try a different hat. It's a hat with which holding the compassion space for others is expected, and in some ways embraced, so I can bring my experience in doing that and use it — hopefully.
I don't know what will happen while wearing this new hat. I am just opening the door to new possibilities.
What new hats are you trying? Share your experiences in the comments so others may benefit.
***
Note: Parkinson's News Today is strictly a news and information website about the disease. It does not provide medical advice, diagnosis or treatment. This content is not intended to be a substitute for professional medical advice, diagnosis, or treatment. Always seek the advice of your physician or another qualified health provider with any questions you may have regarding a medical condition. Never disregard professional medical advice or delay in seeking it because of something you have read on this website. The opinions expressed in this column are not those of Parkinson's News Today or its parent company, BioNews Services, and are intended to spark discussion about issues pertaining to Parkinson's disease.