I Have Parkinson's Disease and This Is How It Affects Me (Part 2)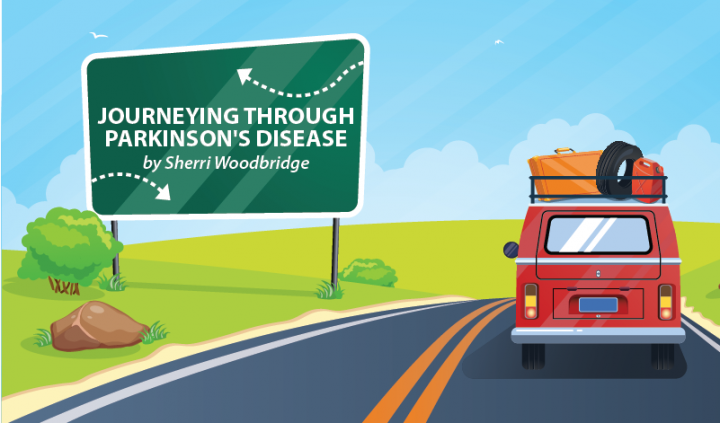 In my last column, "I Have Parkinson's Disease and This Is How It Affects Me, Part 1," I shared what having Parkinson's disease is like, according to those who live with it on a daily basis. This is second in the series. 
It's my body, but I'm not in control. People are telling me to speak up, quit mumbling, talk louder. I am speaking up. I'm not mumbling. I am talking louder.
"There," I say. "I'm yelling now! Is that better?!?" They say they can now hear me. Just barely. Maybe they have potatoes in their ears.
"Hey," they say, "what's wrong? Why ya' so down?"
Let me check. I didn't think I was down. I didn't think anything was wrong.
"What makes you think there's something wrong?"
"You're not smiling."
Oh … that's Parkinson's. It took my smile and handed me a mask with a frown instead. But I'm smiling on the inside. Does that count?
I barely slept last night. I awoke screaming from the nightmares that plague me in the dark hours. It's so hard to get back into position in order to sleep again. I roll to the left, and you remember that lead body suit I had? Well, it followed me into bed, and what takes you a mere second to do, takes me three to five minutes, and rolling over is one of the hardest things to do. And if I happen to be in pain … most impossible.
The pain can be pins and needles.
The pain can be a sharp knife being twisted in my back.
The pain can come suddenly, gripping my hands, my calves, my feet, my anything.
The pain can be stiffness and rigidity.
The pain can be my muscles.
The pain can be my joints, my toes.
The pain can be isolation.
The pain can be sorrow.
The pain can be grief.
I used to be like the Energizer Bunny. I could go and go and go. No more. I may go, but it's a much slower pace. I feel sluggish. I feel like my body is a bottle and Parkinson's is the cork and I've got so much left to do, but I can't get out.
I am tired. I am weary. Fear whispers lies and hopelessness into my soul, leaving me scared and afraid.
People think I'm drunk. If they only knew that the medication that seeks to bring reprieve is the culprit that leaves me vulnerable to wrong impressions and false assumptions.
What once brought me joy can now bring sorrow … if I choose. I used to stop and smell the flowers, but no more. The Little Monster took the sense of smell from me, too. But what once made me gag — dirty diapers, feed lots — does no more.
I may get frustrated over issues associated with this disease, such as incontinence, constipation, irritable bowel syndrome, choking, fatigue, inability to write legibly, tripping … or I can choose to lift my masked face upward, refuse to let it weigh me down and keep walking forward one step, one shuffle, one moment at a time, and never forgetting … God's got this.
***
Note: Parkinson's News Today is strictly a news and information website about the disease. It does not provide medical advice, diagnosis or treatment. This content is not intended to be a substitute for professional medical advice, diagnosis, or treatment. Always seek the advice of your physician or another qualified health provider with any questions you may have regarding a medical condition. Never disregard professional medical advice or delay in seeking it because of something you have read on this website. The opinions expressed in this column are not those of Parkinson's News Today or its parent company, BioNews Services, and are intended to spark discussion about issues pertaining to Parkinson's disease.